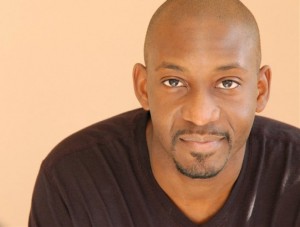 Max was born in Haiti and grew up in Brooklyn, New York City. He studied Philosophy, Dance and Theater in upstate New York. He lived in Italy for some time before he moved to California and earned a Master's Degree in Theater Arts at California Institute of the Arts.
Currently, he is rehearsing a dance-theater show with Arianne McBean and the Big Show Co., to be performed in Los Angeles and in San Francisco this year. Also, he is co-producing a few film projects this summer.
He fell in love with the English language when he was asked to play Duke Orsino in Shakespeare's Twelfth Night in high school. He has been fascinated with words since then. He thinks that's why he became a teacher. Also, he likes to teach in EC because EC students have sense of adventure and optimism.
His favorite place in LA is St. Elmo Village where has been providing art workshops, festivals and numerous enhancement programs in the surrounding neighborhood and the Los Angeles community at large.
His one piece of advice about learning English is "A mistake is an opportunity to learn. So don't be afraid to make them!"
============
You may view EC Los Angeles English teacher profiles here.
Comments
comments