When you're traveling to a different country, you are most likely going to visit all the tourist attractions that you have heard about in movies, TVs, and on the Internet. Especially when you're also spending a lot of your time studying a different language, you will not have a lot of time to look for other unique experiences in the city that you're visiting. But here are 10 great things to do in L.A. that truly captures the greatness of this city.
1. Huntington Library
One of the cool things about visiting a different city is its museums. I know that sounds really boring, but it's a great cultural experience and it's cheap! But why the Huntington Library? Because it has 120 acres of botanical gardens, like Japanese garden, Chinese garden, subtropical garden, and more! One of the best part about traveling is to take awesome pictures to make your friends and family jealous. Here at the Huntington Library, you can get at least 10 different scenery in one place. Also, if you call ahead to make a reservation, you can have tea in the fancy tea room. You can have scones with your tea and mini sandwiches, super fancy.
2. Runyon Canyon Park
This is wear all the cool and hip young people in their twenties go to work out. You may even spot some celebrities here too AND get a work out! Because American diet is not the healthiest… and many people tend to gain weight during vacation anyways…
3. Griffith Observatory
You could happily spend a few hours browsing around the Griffith Observatory, even though you can't see much through the telescope because of the relentless smog that hovers over LA. There's the popular Hall of the Sky and Hall of the Eye, a pair of complementary displays that explores the connections between people and space. The star attraction is the building itself, which was featured in the film Rebel Without a Cause. Plus! you can get a great view of the Hollywood sign.
4. Disneyland
You're never too old for Disneyland. This legendary theme park is packed with cool things to do, spread over seven lands. Stroll down Main Street USA to experience turn-of-the 19th century America, head Westwards at Frontierland and tune into the music of New Orleans square, minus the floods and booze. All your favorite cartoon characters come to life in dream-like environments: You can step into the wooded home of Winnie the Pooh at Critter Country, go behind the scenes of Disney films at Fantasyland and chase the iconic mouse, who'll be scurrying around Mickey's Toontown. Great rides include the stomach-churning Space Mountain and the epic Indiana Jones Adventure.
5. See your favorite band and musicians at the Greek Theater!
This is an outdoor venue. Although it doesn't get very cold in the winter here in LA, summer night concerts are the best! The sound is awesome and anywhere has a good view of the stage.  There's plenty of room to dance in your isle if the groove takes over.  It's a great concert venue in a beautiful location in Hollywood, near the Griffith Observatory.
6. Amoeba
Sure, iTunes is great, but anyone in search of that arcane track off of that mid-'80s Tom Robinson album knows it isn't perfect. Neither is Amoeba, but it is the largest independent record store in the United States, and the variety of music on offer is amazing, the prices are fair and the staff really know their music. It's a great place to find CDs and vinyls that you can't track down elsewhere.
7. Rodeo Drive
Many people dream of being Julia Roberts shopping on Rodeo Drive, but few can afford to buy from the array of high-end designers seen in the film Pretty Woman. So window-shopping is the order of the day. Along the $200-million ersatz European cobbled walkway Two Rodeo, browsing tourists mingle with serious spenders.
8. Catalina Island
It's in Los Angeles County, but it looks like it should be on the Mediterranean. Things are different on Catalina. Fish fly. People drive golf carts instead of cars, but that's only the amuse bouche. The real charm of the island is in its unpretentious, laid-back ambiance, enough to get you chilled out in no time.
9. Six Flags Magic Mountain
It's easiest to sum it up this way: Roller coasters. Goliath. It starts with a 255-foot drop into a dark tunnel, at 85 miles per hour. Roller coasters. Tatsu, The tallest, fastest, longest flying coaster on Earth. Did we say roller coasters? How about Riddler's Revenge, the world's tallest, fastest stand-up roller coaster? It turns you upside down 6 times in one ride.
For the most part, the Magic Mountain experience consists of standing in line a long time, taking a short-but-exhilarating ride, then getting into another line – short ride – long line. But do your research! If you get Flash Passes, your wait time can be reduced by up to 90%!
10. Hollywood Forever Cemetery
I know this sounds weird, but this cemetery hosts tons of community events like music events and movie screenings! So bring your blankets, wine, and snacks and check this place out!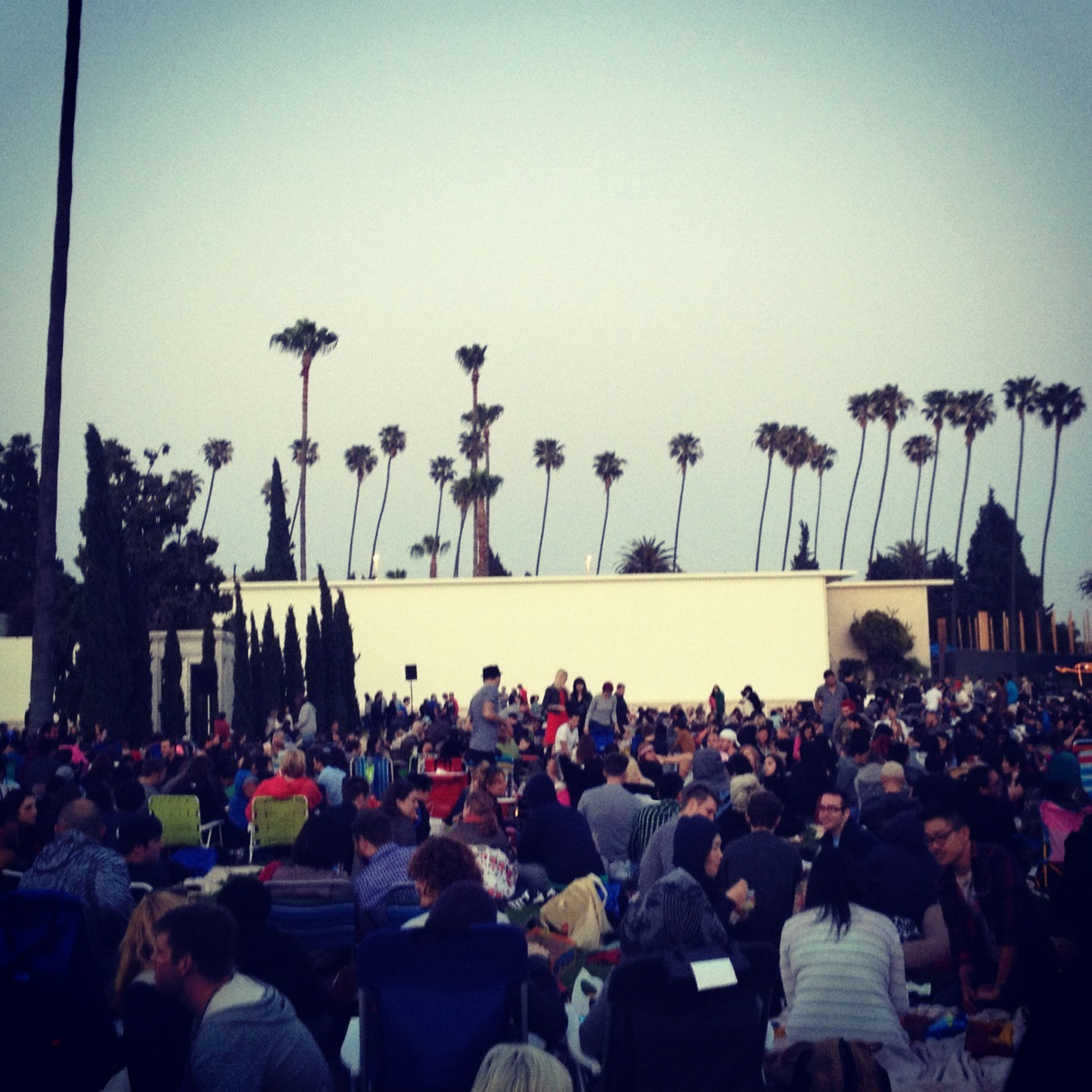 So come to LA! And while you're studying basic English classes in Los Angeles, check out all these great places for a great price!
Comments
comments