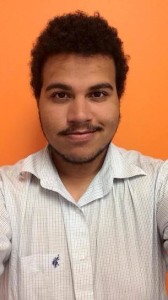 Californian by birth, but Texan by experience. I was born here in LA and am a Venice Beach native, but took the long journey to Houston when I turned 12. Naturally, spending your teen years in a place, especially a place as diverse as Houston, makes you feel at home, which is one of the main reasons why I decided to stay in Texas for university. Guns up! Going to Texas Tech was one of the most invaluable experiences. Through the university I was exposed to the wonders of traveling, which is one of the main reasons why I decided to become an English Teacher.
I graduated from TTU in May of 2013 and began working at EC not long after. This is my first teaching experience, but I can easily say that it has been amazing. I couldn't imagine a better first experience as a teacher.  I have taught many of the levels here, but at the moment I teach Pre-Intermediate, Beginner, and Write Now, a low level writing class. From my time teaching here at EC I have learned a lot about the world, which has greatly impacted my future plans. I originally planned on traveling to one or two places, but the students here have given me a long list of places which I one day hope to live in.
LA is my hometown, but since I moved to Texas in my teen years, I've noticed that there is a lot I've missed out on. I am constantly discovering new and interesting places in this great city, but my favorite has got to be Venice, which is an obvious choice. A party with an eccentric, artistic, and mellow yet borderline insane mood captures the Venice scene both day and night. Searching for adventure and experience is natural to us, and Venice is the perfect place to it. One learning tip I could give to students is put yourself out there, which is one of the many lessons I've learned from this great city. Nothing good will come of sitting around expecting life to happen, it's something you must choose to make happen. Go out there, don't be shy, be respectful, and have fun, and English will be a little easier. Americans are always searching for something new and interesting.
Best of luck, and hope to see you guys at ECLA!
====
EC offers various academic English courses in Los Angeles, taught by wonderful teachers like Robert.
Comments
comments