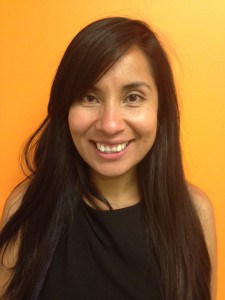 Since I can remember traveling has been part of my life, and with the travels came a new understanding of people with different cultures and languages. Eventually  the similarities between the cultures and people became highlighted more than the differences. Most notably, my living experiences in both Italy and South Korea allowed me to see the beauty that this world and its people have to offer. The love for travel evolved for the love of the planet and the people, thus allowing me to continue to "travel" in any corner of the world. I firmly uphold that as long as we are exposed to the global realities we can make a change, not only in other people's lives but also in our own. Teaching at EC LA has allowed me to continue meeting great people from around the globe and I continue to be enlightened on a daily basis. My all-time favorite spot in LA is the idyllic Lake Shrine, where a portion of Mahatma Gandhi's ashes can be found.
I recently got my Masters in Italian literature from UCLA. I have also taught English in South Korea. Currently, along with teaching Pre-Intermediate, Intermediate and High Intermediate  at EC, I teach Italian at Pepperdine University and at CSU Long Beach. A Learning tip for students: be adventurous when learning a language!
======
Learn More about English Courses in the United States, which are taught by wonderful teachers like Nancy!
Comments
comments