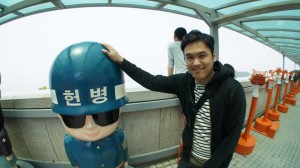 Hello!
I'm Jon Legaspi, the Office Assistant at the front desk! My hometown is San Francisco, California USA. Ethnically I am Filipino American. My major is Electrical and Computer Engineering Technology and I've studied at Cal Poly Pomona State University, Korea University Of Technology, Dan Kook University. Countries I have traveled were Japan, the Philippines, and I lived in South Korea for almost two years.
I hope to see many more, especially South America! I can speak English, Korean, and some Japanese and Tagalog. I really enjoy underground music, video games, and especially food – I always try new food and never eat the same food twice! A tip for future EC Students: Come up and say hi to me! I really like helping out new students. I'm always trying to meet new people and learn new languages and test out my knowledge. I can talk a lot about food and music! If you need help let me know!
===
Want to take English courses in Los Angeles or other amazing cities throughout the world? Check out EC's English courses here!
Comments
comments