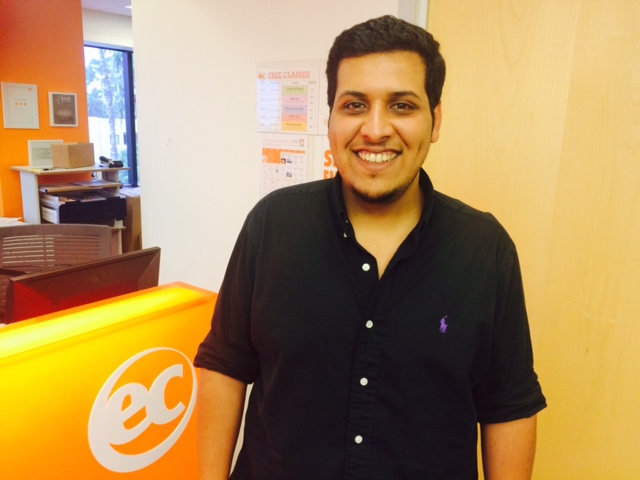 Why did you choose to study with EC?
I graduated from university with a BA in architecture. After that when I worked for three years, my manager told me I needed to complete masters in Engineering management because I work with construction. I was looking for a school that had a lot student from different nationalities. I found three schools and I asked my friends studying in the US about the schools. They recommended me to come to ECLA because it's good to improve my language. So then I decided to come here and I have been here for 6 months. I got a lot of experience and language. All the Teachers and employees and students are friendly. That helped me to improve my language, get a lot of vocab and at the same time have fun.
What do you like most about EC teachers?
Sometimes I forget they are my teachers. They are like friends. If you sometimes forget how to do something, they help you, and the way of teaching is so easy. They mix daily language with class (academic) material.
What will be your most unforgettable memory of EC?
Everything is orange! The activities we have everyday and the graduation days on the last Friday of the month that happen in the park.
Would you recommend EC to a friend? Why?
For sure! I recommend EC school for everyone who wants to improve speaking, wants to make friends in the city, and if you want to learn English an easy way, it's good to come to EC.
Do you want or need to study English for work? Give EC Los Angeles a try!
Comments
comments