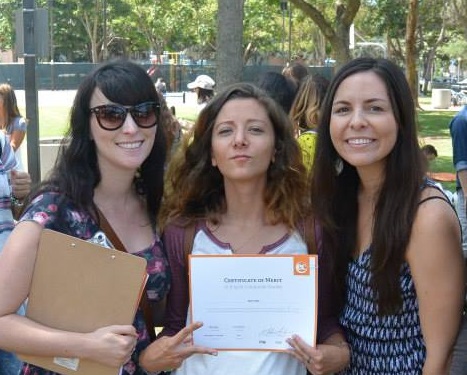 Beril, student ambassador from Turkey, has graduated after studying English at EC Los Angeles for 6 months! Here are Beril's final tips for new students living in Los Angeles. Thank you, Beril! We miss you and hope to see you again soon!
Hi everyone! It's Beril again, and I am back with more tips on how to live in Los Angeles! This time, I will tell you about how you can save money when you eat out or when you shop.
HAPPY HOUR
A lot of restaurants have this deal. Happy Hour is usually between 5-7 pm, Monday through Friday. During Happy Hour you can eat and drink more cheaply.1 Liter of beer can be 4 dollars. Another popular deal for restaurants that sell tacos is Taco Tuesday. Some places offer tacos for $1 on these days. So if you ever feel like eating tacos anywhere in Los Angeles, you should wait until Tuesday.
GROCERY SHOPPING
If you are a student and you want to be more careful how you spend your money, you should know these stores: 99 Cent Store, Dollar Tree, Vons, and Ralphs. In the 99 Cent Store everything is just $1. You can find anything, but my suggestion is don't buy meat. Actually, you usually can't find meat at the 99 Cent Store but sometimes you can find sausage stuff. For meat, you should go to Vons or Ralphs, and don't forget to get a Vons or Ralphs card because you can save a lot of money through these cards.
Dollar Tree is the same thing as the 99 Cent Store, but you can't find any food. If you buy products for your bathroom or kitchen, you should go to this shopping center because everything is just $1. You can buy all simple home products here. Also, you can find sweet plates and glasses.
CLOTHING
Ross, Marshalls, and Target are very big shopping stores for clothes. You don't know what you can find. You can find any famous brands for cheaper prices at these stores.
Bye for now, everyone! I hope my experiences will be helpful for your California life!
Students studying at EC Los Angeles can improve their English by becoming student ambassadors like Beril. Anyone interested in volunteering with our EC staff and helping other students can come see us at the front desk!
Not yet a student at ECLA? Find out more about our English language programs!
Comments
comments