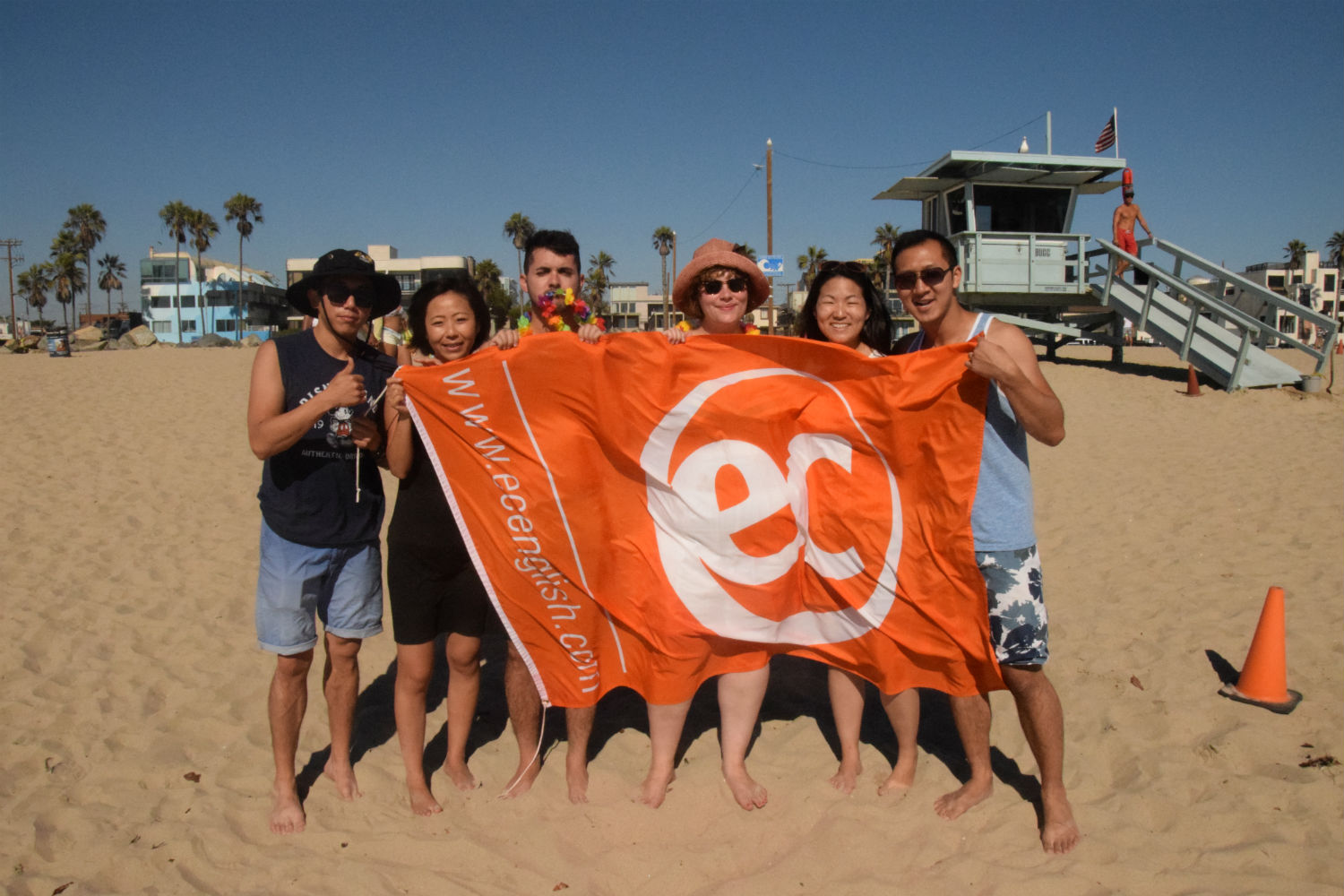 Aloha! On Saturday, September 19th, EC Los Angeles held its first annual Summer Beach Luau! From 12 to 4PM, students and staff soaked up met at Venice beach. Resident Coordinator and Battle DJ, Cyril, pumped up the Hawaiian tunes. Students lounged around and hula hooped. Around 1PM, the delicious Hawaiian food arrived – guests could enjoy Hawaiian BBQ chicken, Beef Short Ribs, Vegetarian Chow Fun, Fried Rice, Steamed Vegetables and Spam Musubi – there was something for everyone! After lunch, party-goers took a dip in the unusually warm and colorful Pacific Ocean. We also held a grand Limbo contest! One student even brought his guitar and serenaded the party with beautiful music!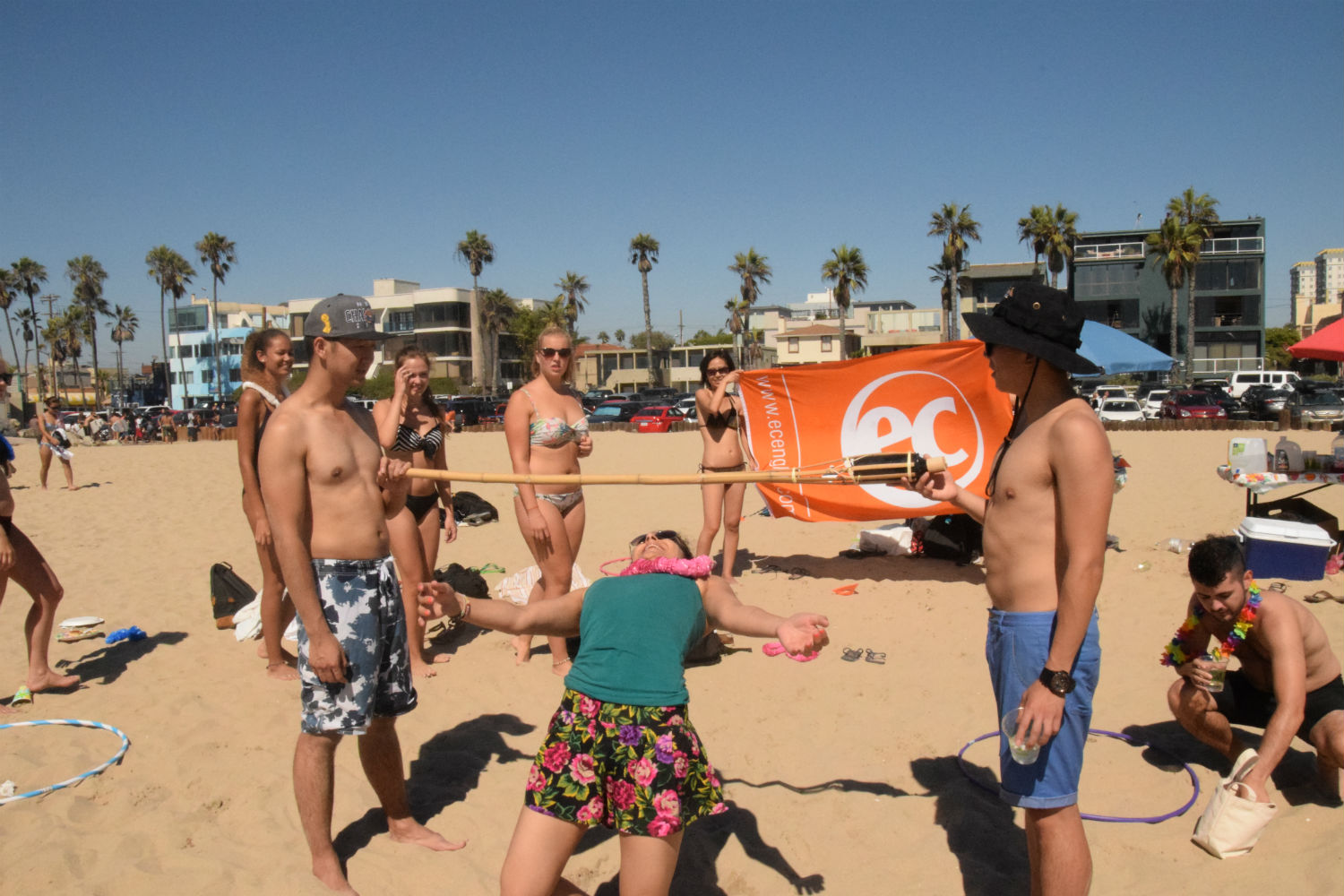 In addition to learning English, EC Los Angeles offers a diverse activities calendar that changes every month! Like our many other activities, the ECLA Beach Luau offered an opportunity for students in different levels and classes to meet and make friends with each other. Activities range from sports, to cultural, to educational – there are always chances to speak with native English speakers!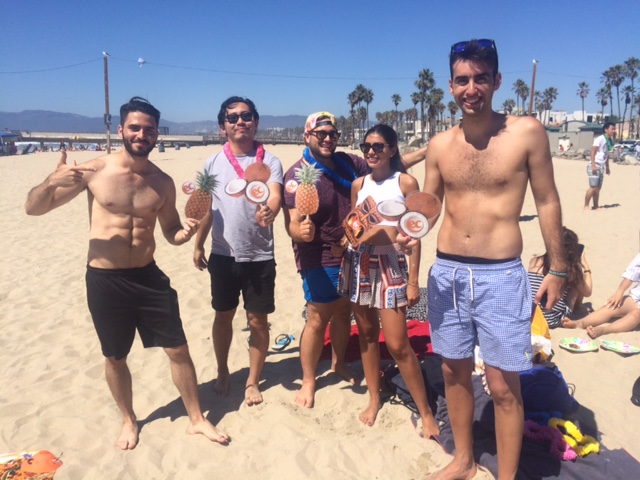 Still interested in our ECLA Beach Luau? Check out our Facebook page to see a cool video of the event!
Comments
comments