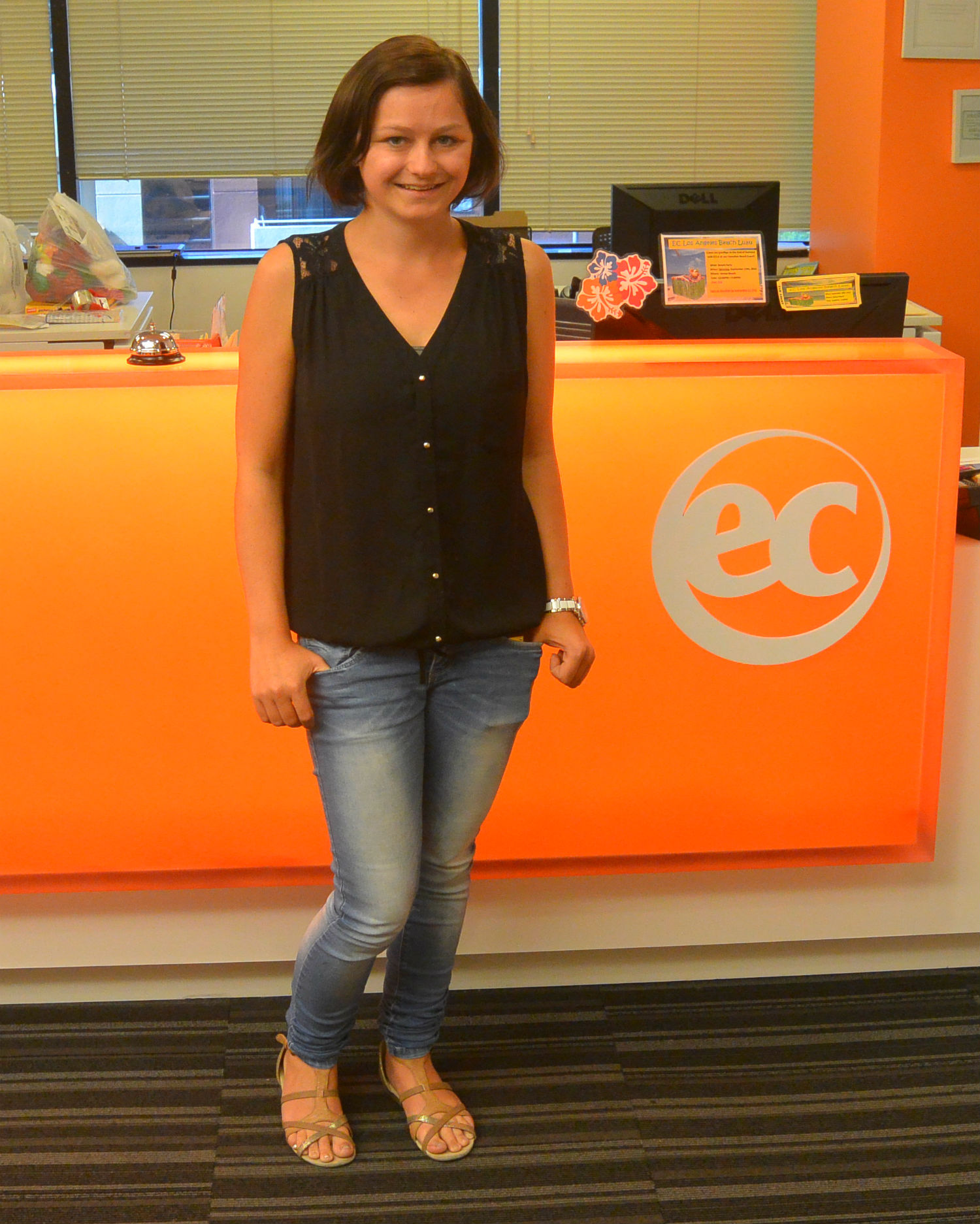 Name: Tamina Korenenberg
Nationality: Swiss
Age: 20
Birthday: 10/03/1994
Why did you choose to study with EC?
My sister recommended Los Angeles to me, so I went to an Agency and booked it. Moreover, EC is on their list of schools around here. The reason I want to learn English is that I need it for work, because you can use it all over the world. I also think that being in the US for the first time will be a great experience.
What do you like most about EC teachers?
They are so helpful, funny and nice.
What will be your most unforgettable memory of EC?
I made a lot of friends and I hope to go on a few school trips like San Francisco or Las Vegas.
Would you recommend EC to a friend? Why?
Absolutely yes, because the location is near to the pier and the beach, which is perfect. In addition, the teacher and organizers really want you to have a good time.
Comments
comments