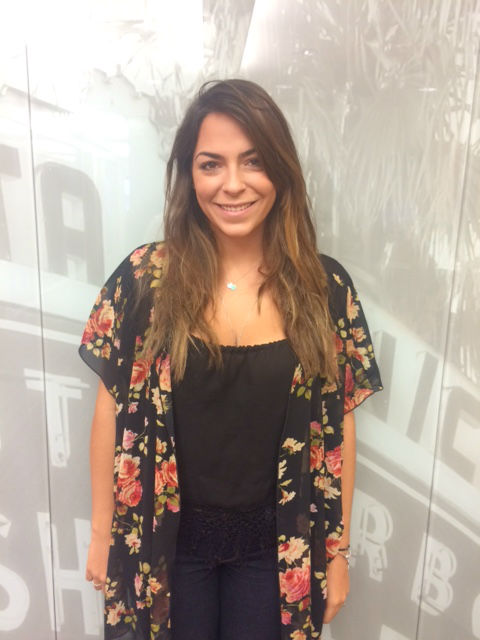 Isabella Imbimbo, Student Ambassador from Brazil is an aspiring journalist! Read about why she studies English!
My name is Isabela, I am 20 years old, and I am from Sao Paulo, Brazil. I study at EC Los Angeles. I chose Los Angeles for the weather and the beaches, but this big city surprises me every day.   I came here to improve my English because having a good English is really important to my career. I go to a university in Brazil, the Universidade Presbiteriana Mackenzie, and my major there is journalism. My dream job is to be an international correspondent all over the world. For my dream to come true I have to learn different languages, and I decided to start with English. This is only my first step and I am enjoying it very much. I love EC, I believe that it is a great school and it is really easy to make friends here. The teachers do their best to solve our questions in the best way possible, and they become your friend, witch I think is awesome! What I love most about EC is that they make us feel at home, and have a lot of events for the students to know each other. I chose EC because before I came to LA I was considering to go to Malta or London, and EC was the name that was everywhere. Besides, my travel agent recommend me to come to EC for because it is a serious school. I don't regret any moment for making this choice and I would recommend for sure!
Want to study English in the USA? Visit ECLA today!
Comments
comments