Meet Joao from Brazil!! He is studying in EC Los Angeles in the upper intermediate level and having a really great time!!!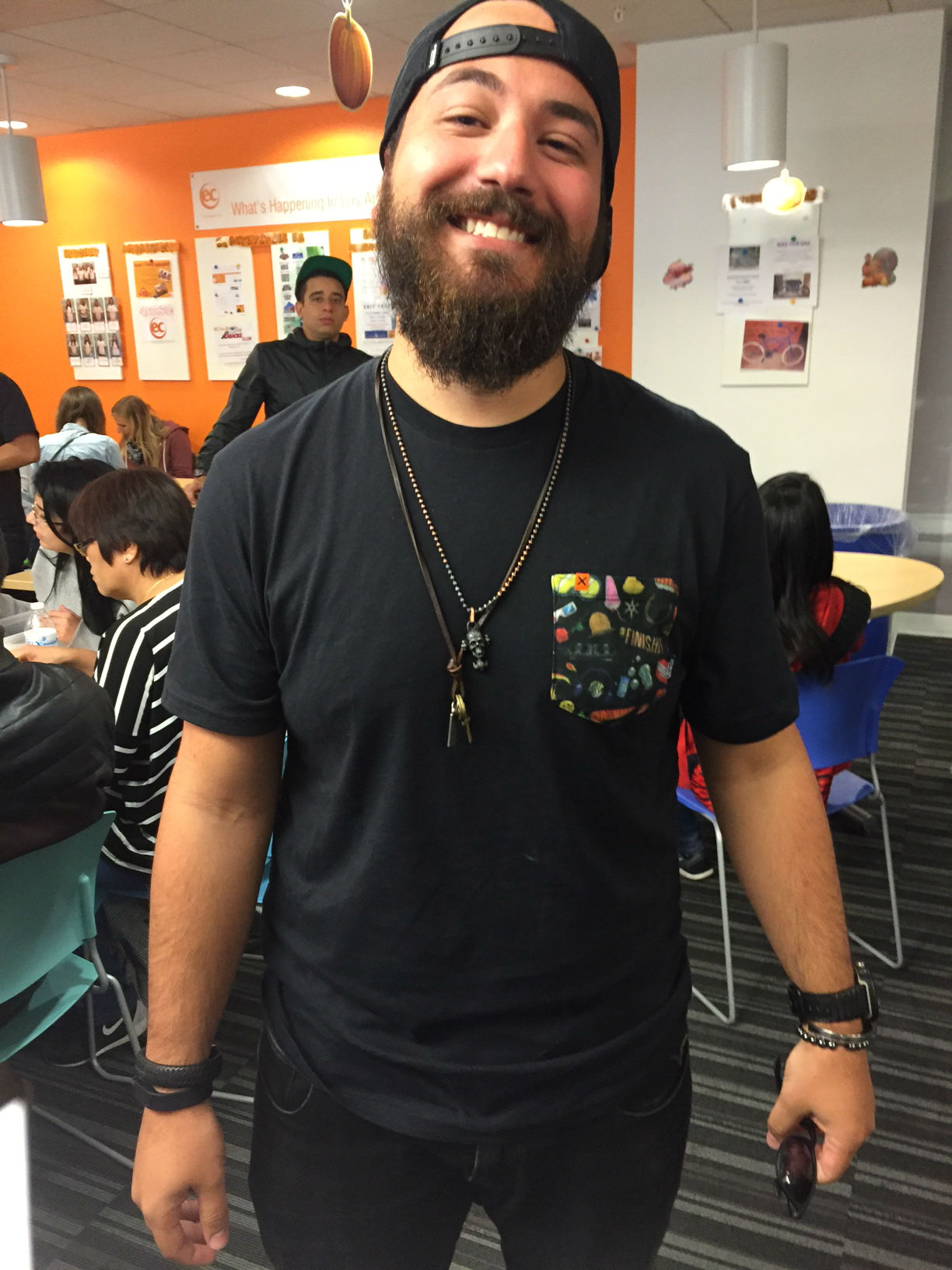 Name: Joao Ricardo Sant' Anna
Nationality: Brazillian
Why did you choose to study with EC?
I heard good things from this school and CI (agency) gave an awesome recommendation.
What do you like most about EC teachers?
The way that teachers teach something new, they always try to find an easy way to explain all the things we learn.
What will be your most unforgettable memory of EC?
The goods teacher and the atmosphere at the school.
Would you recommend EC to a friend? Why?
Yes, because for peoples from Brazil, the best way to improve our English is to come over here.
Interested in studying English in the USA? Check out ECLA today!!!
Comments
comments