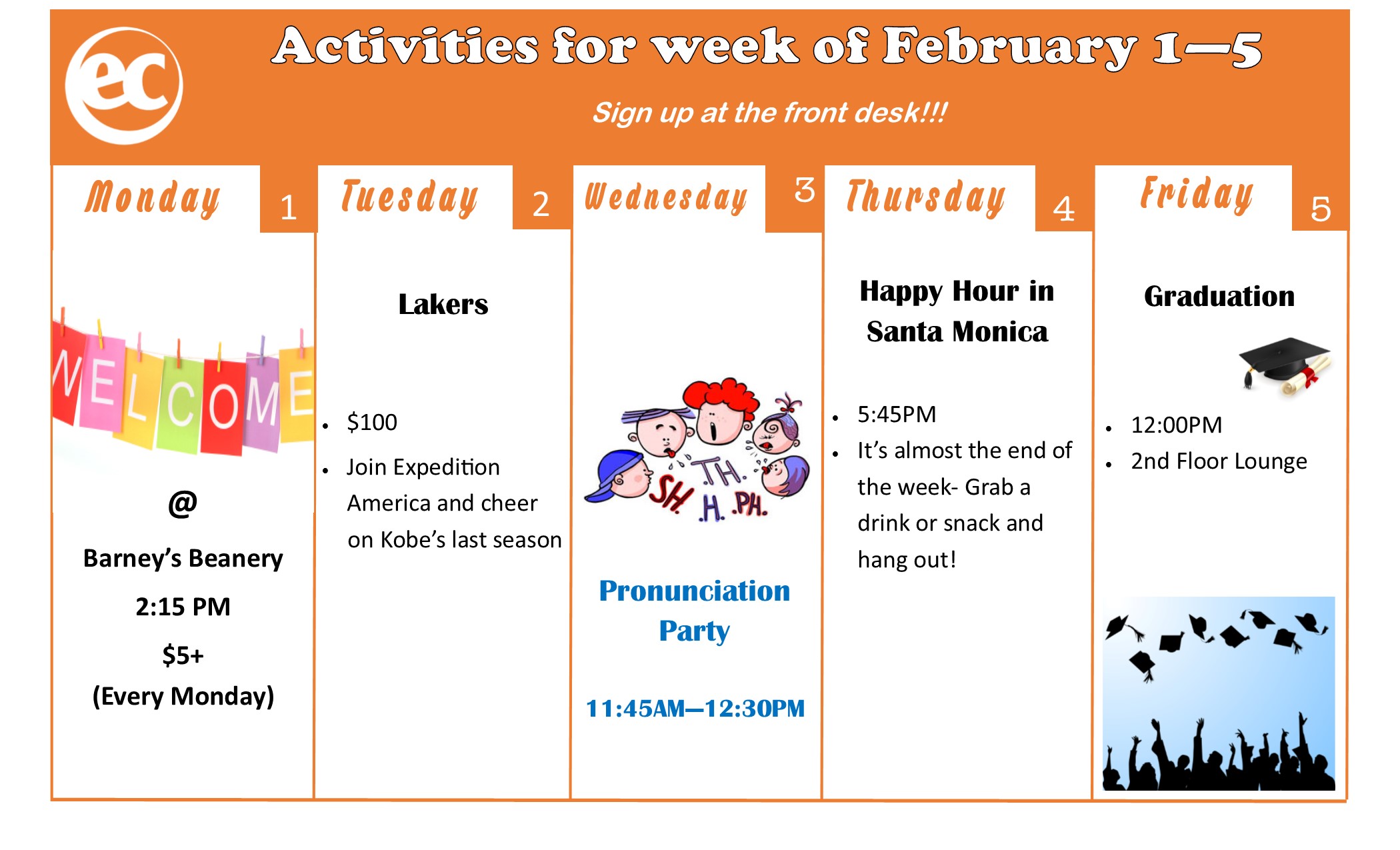 Monday
Welcome Drinks @ Barneys Beanery
Time: 2:15PM
Cost: $5+
Join some new arrivals and classmates who have been here for a while for some snacks and a drink! Barney's Beanery is a famous Los Angeles restaurant!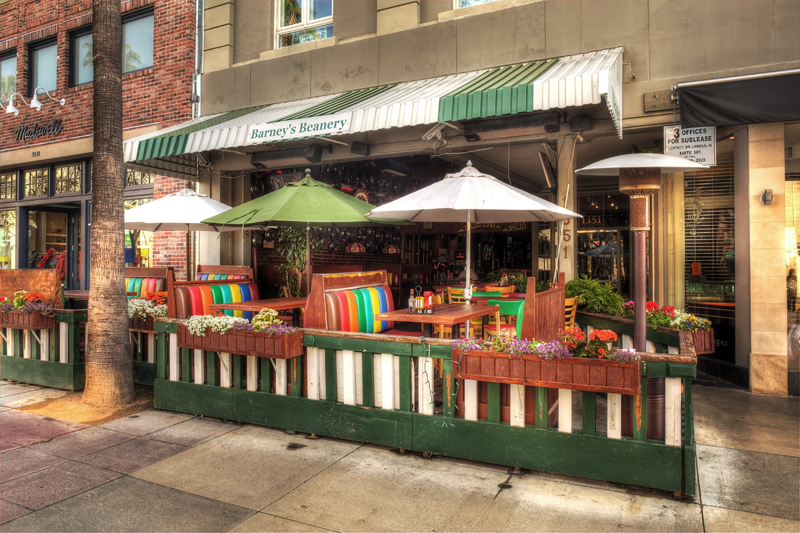 Tuesday
Lakers Game
Location: Staples Center
Cost: $100
Time: 4PM-11PM
Join Expedition America and and other international students while cheering on the Lakers at the Staples Center! This is Kobe Bryant's last season so don't miss your chance to see one of the greatest basketball players in history!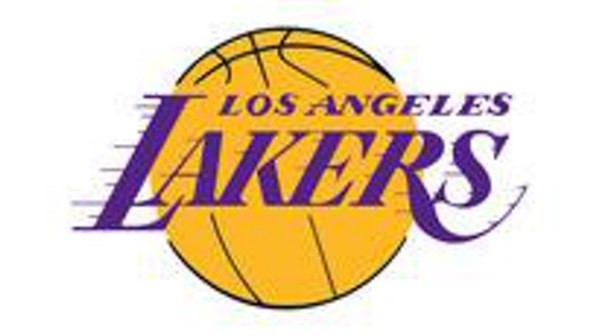 Thursday
Happy Hour in Santa Monica
Cost: $5+
Time: 5:45PM
It's almost the weekend! Join some EC Staff and students for a drink (or soda if you're under 21) at the happy hour place in Santa Monica. We will decide a place on Thursday!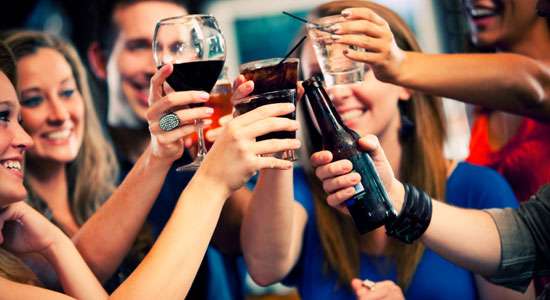 Friday
Graduation!
Location: 2nd floor student lounge
Time: 12:00
Cheer your graduating classmates on, and maybe win a trip to Las Vegas at the raffle!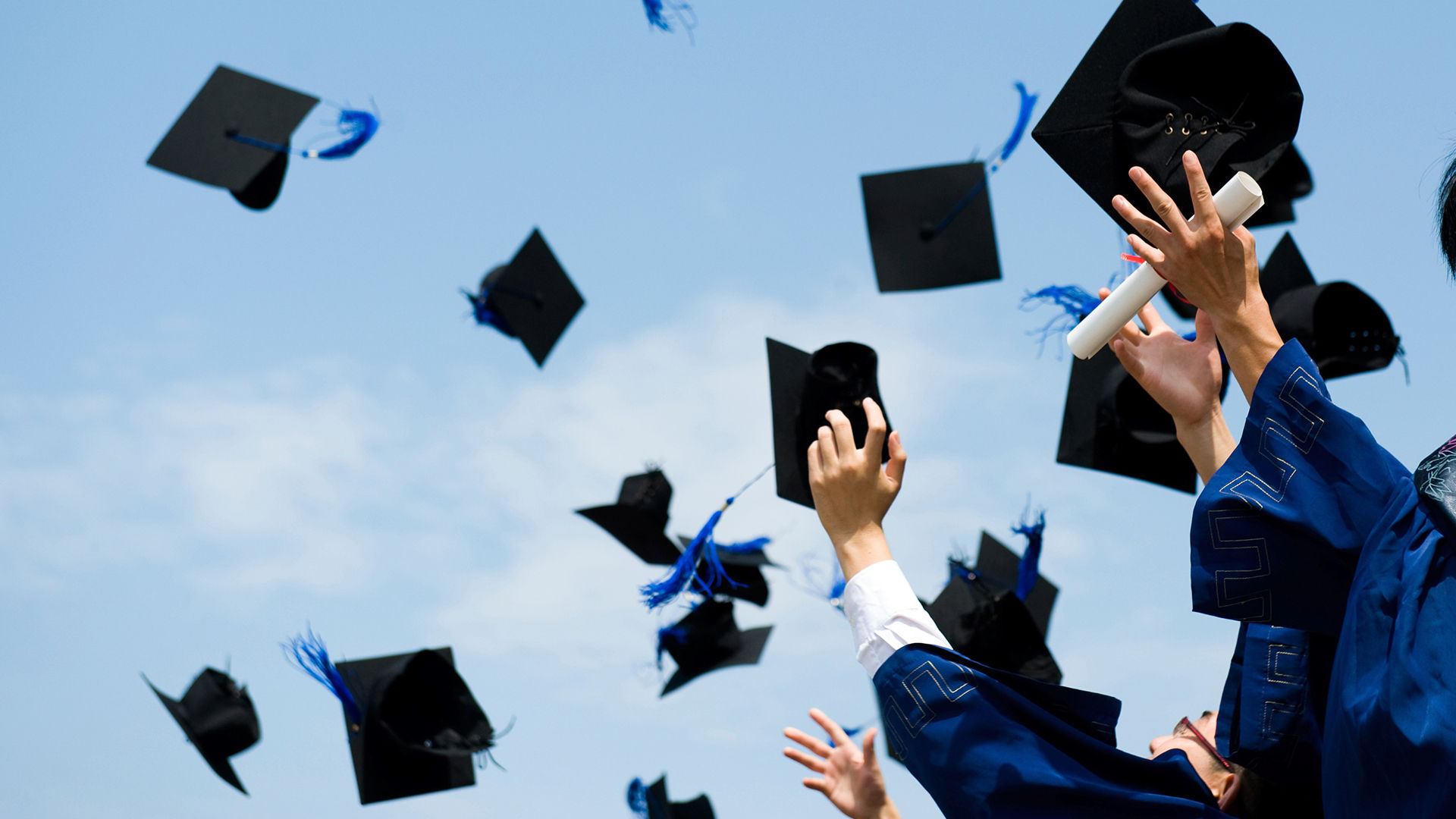 Looking for English Language Courses in the USA? Visit ECLA today!
Comments
comments