Meet Mako, the new ECLA intern!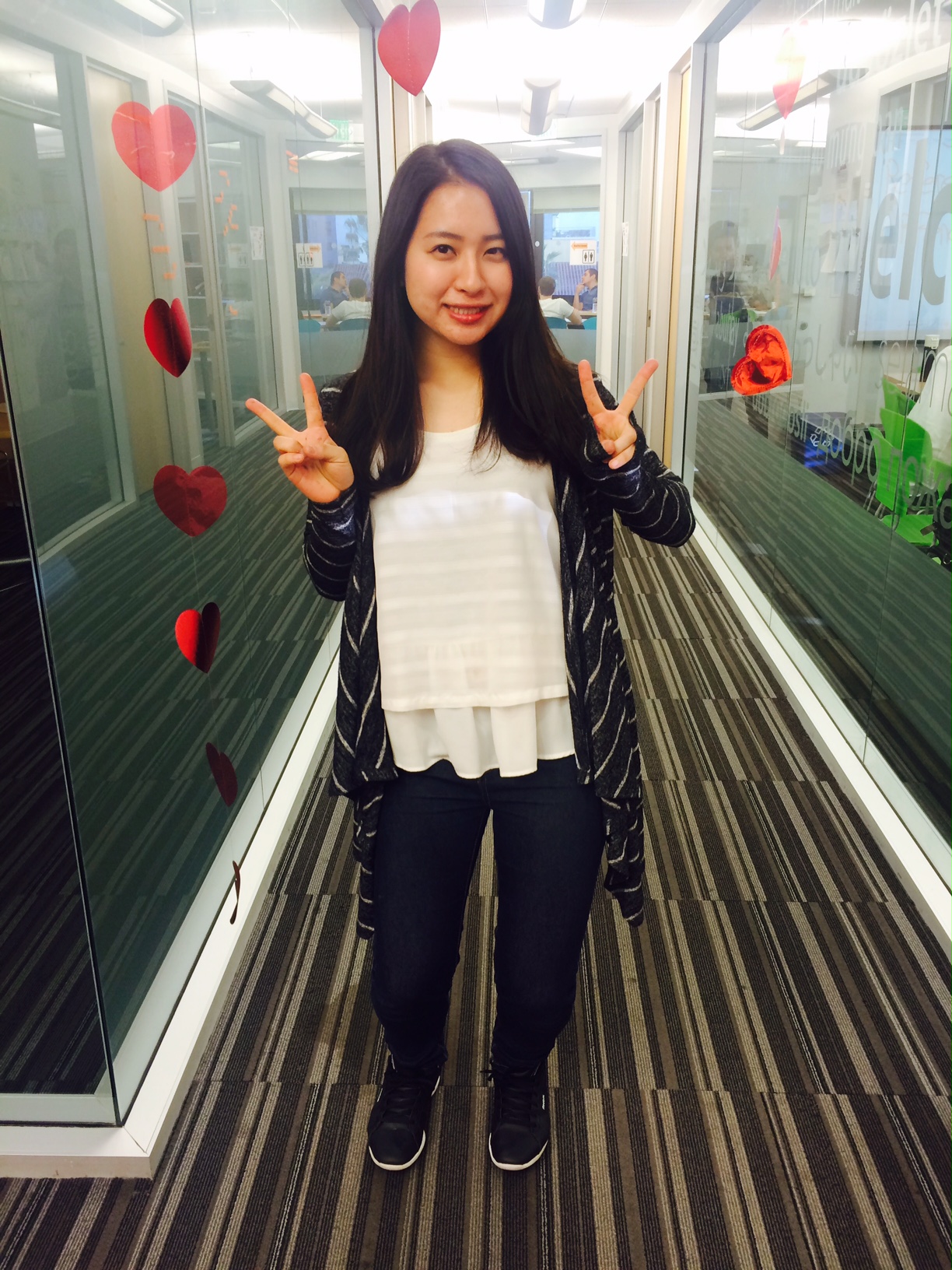 Are you a university student? What do you study?
I was a junior in the university in Japan until January 2016.  I majored in International Relations, with a focus on Politics. But I am taking a long break for one year and I am here to see you!
Why do you work at EC English as an internship student?
I want to improve my English skills.
I want to touch many cultures and communicate with students from all over the world.
Here is the best place for me to do that!
I am very lucky to come here because my co-workers always help me and always smile and students are friendly!
What are you interested in?
I am interested in National Parks.  My most favorite park is the Grand Canyon. CA has a lot of National Parks.  So if you have good information about them, please tell me at the front desk!
 What do you like in LA?
I like everything! The weather is great, the beach is great, the people are kind and food is delicious.
In particular, I like watching the sun set over Santa Monica beach.
Do you play any sports?
I don't play anything now. But I was a manager of the baseball team in the university, and I worked at the baseball stadium as a beer seller before I come here. I don't play baseball, but I like watching baseball games very much! And also I played basketball for 6 years.
EC welcomes you, Mako! We hope you have a wonderful time here!
Interested in studying at EC Los Angeles English Center? Visit us today!
Comments
comments