Here are this week's EC Los Angeles activities! Don't forget to sign-up on EC Online!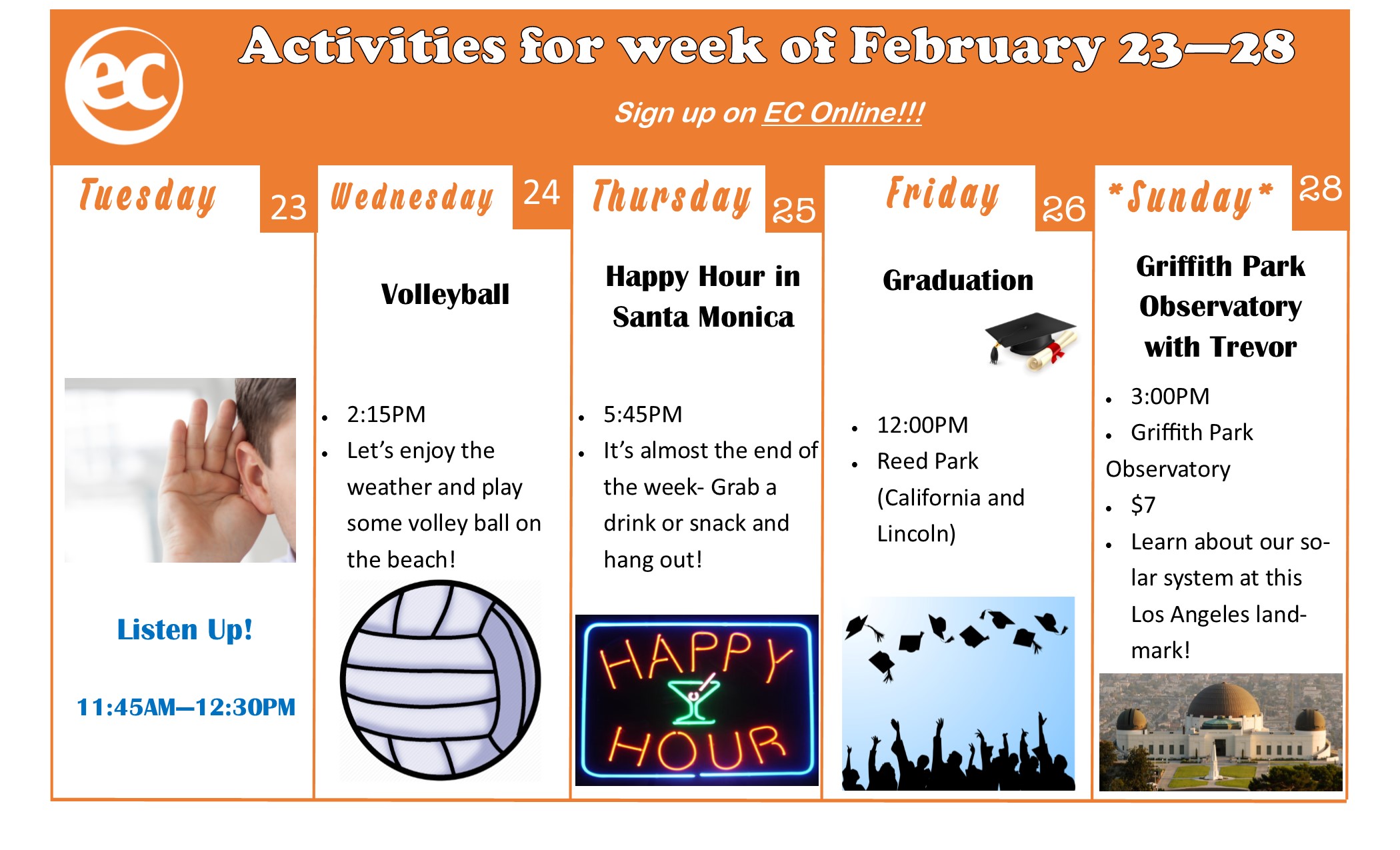 Wednesday
Volleyball
Cost: Free
Time: 2:00PM
The calendar might say February, but the weather feels like Summer! Let's all have fun and spike the ball around!!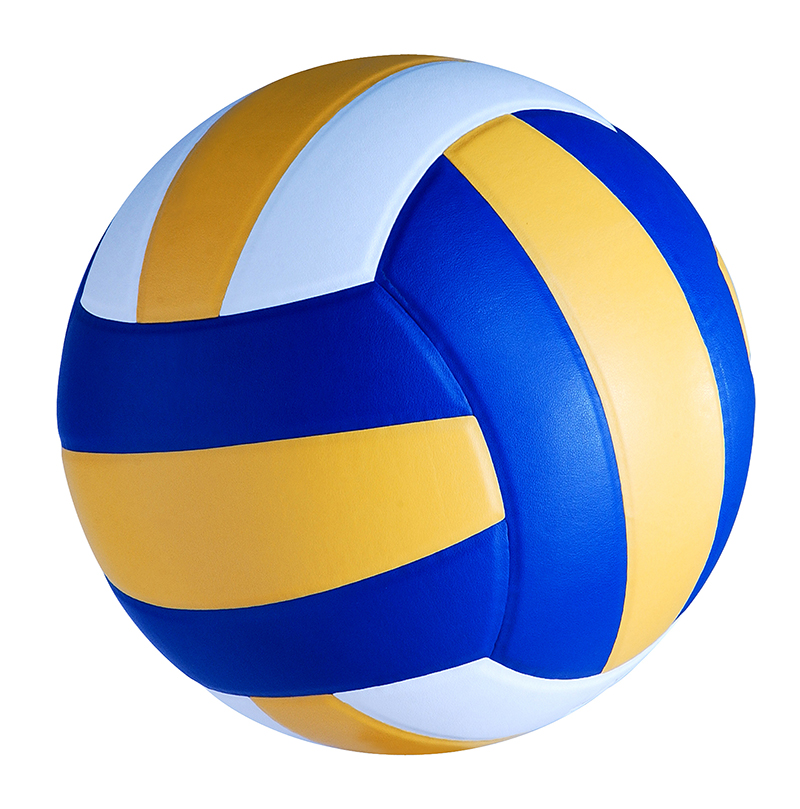 Thursday
Happy Hour in Santa Monica
Cost: $5+
Time: 5:45PM
It's almost the weekend! Join some EC Staff and students for a drink (or soda if you're under 21) at the happy hour place in Santa Monica. We will decide a place on Thursday!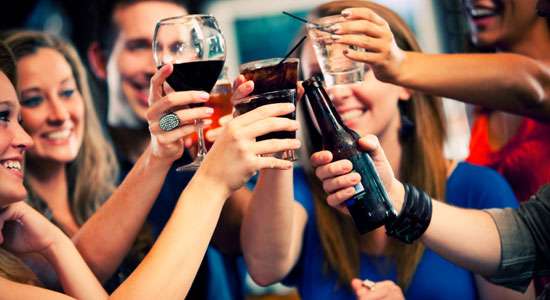 Friday
Graduation!
Location: Reed Park (California and Lincoln)
Time: 12:00
Cheer your graduating classmates on, and maybe win a trip to Las Vegas at the raffle!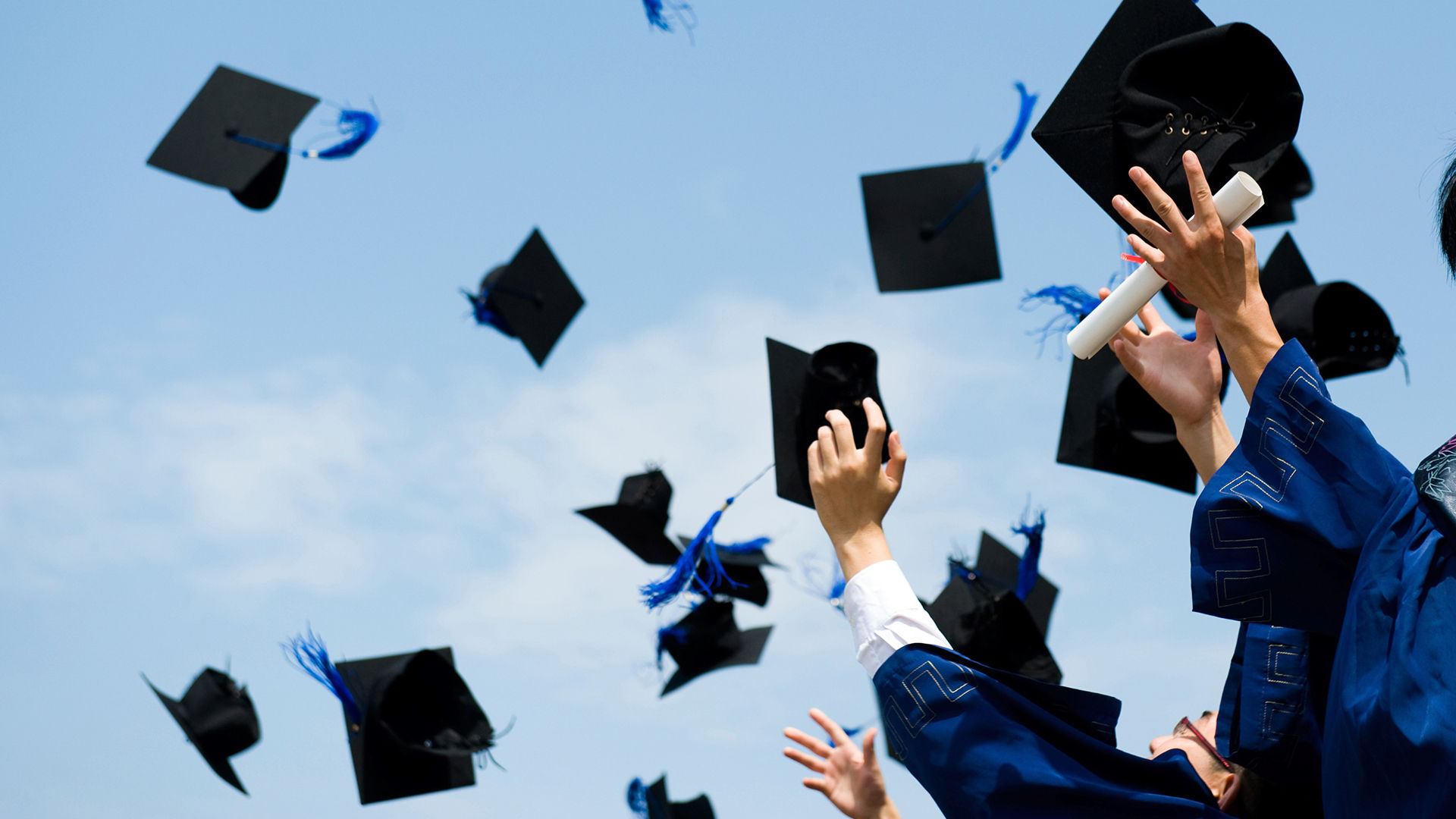 Sunday
Griffith Park Observatory
Cost: $7+
Time: 3:00PM
Join Trevor at this historical, beautiful Los Angeles landmark! Learn about the solar system in the amazing planetarium and see some amazing views of the city!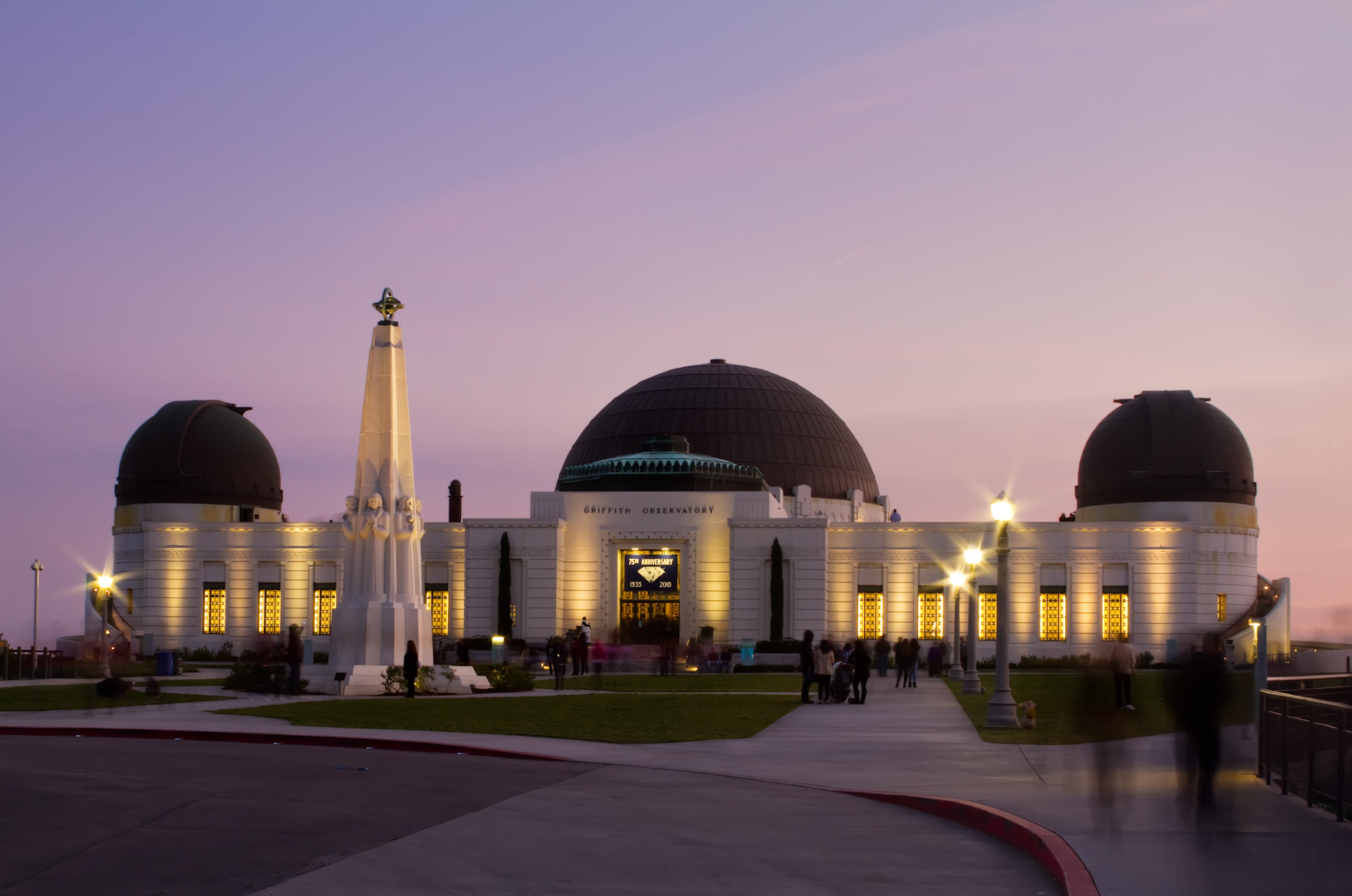 Looking for English Language Courses in the USA? Visit ECLA today!
Comments
comments