Today we would like to show you and example of some of the fun lessons EC Los Angeles students do in class! Teacher, Carly Erickson, was teaching her …. class about "Cause and Effect" through a creative writing exercise. Students were set to create their own comic strip to illustrate the process of Cause and Effect. One of the best examples from the class is this comic by student, Reina Suzuki.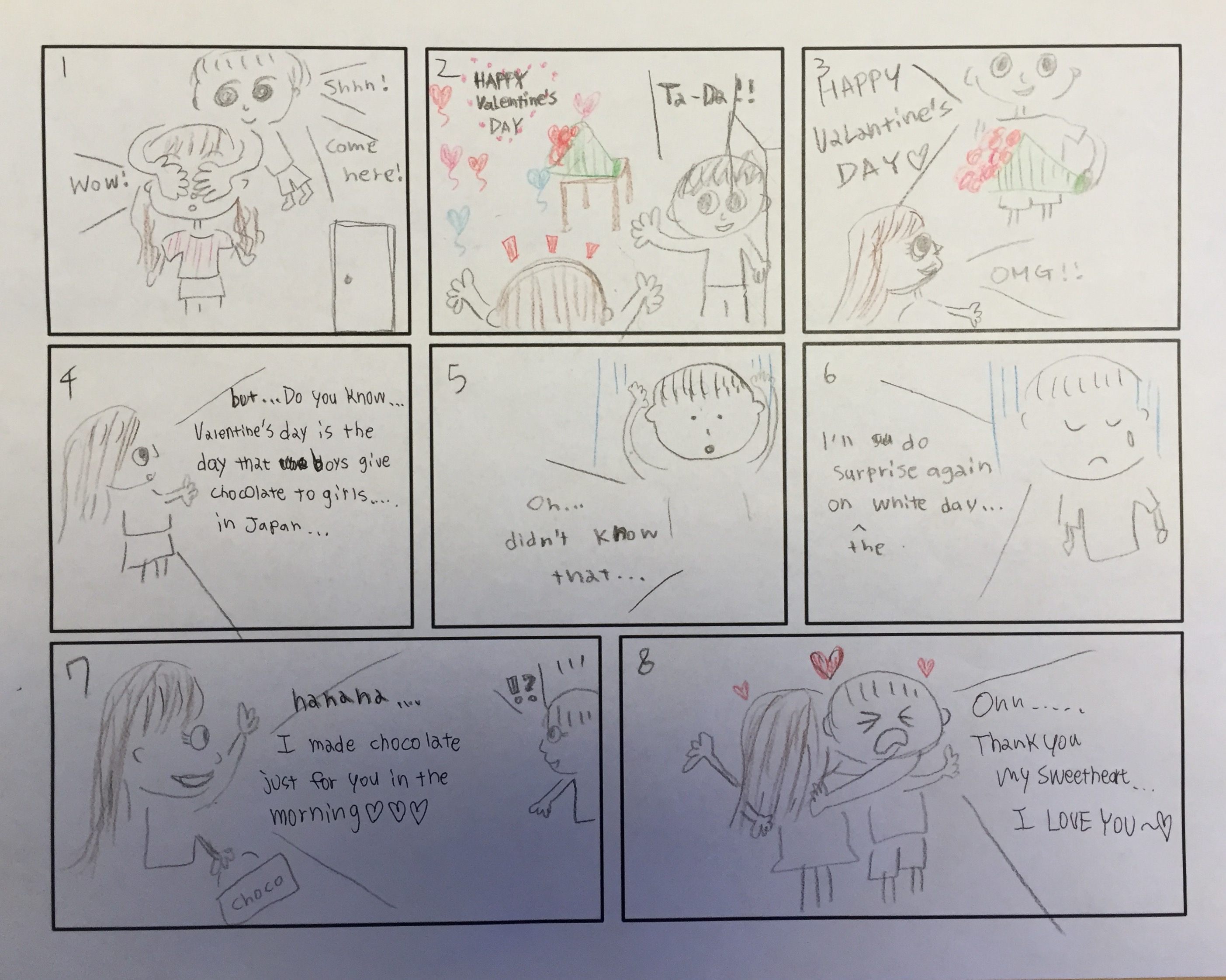 In Reina's comic, the cause is that the boy is sweet and lovely to his girlfriend, he even surprises her with flowers. The effect is that the girl returns his love in the form of handmade chocolates and that makes him happy. What a lovely comic!
Do you like creative writing? Want to study English and take interesting classes in Los Angeles? Visit EC Los Angeles today!
Comments
comments