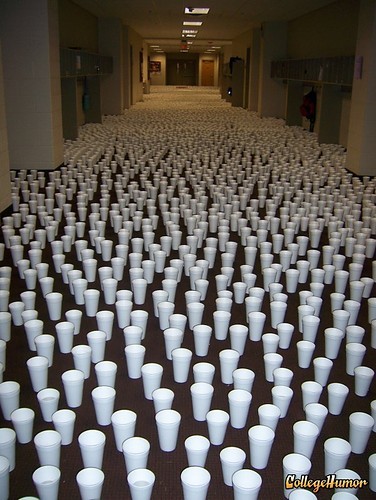 It's the start to a new month, and a very special day indeed!
April 1st is famous around the world for being a day full or jokes and pranks – we call it "April Fools Day! What is April Fools Day? The origins of April Fools Day are not clear, but it is known that throughout history, many cultures have had their own version of this holiday.
For example, in France, children celebrate Poisson d'Avril or April Fish Day. On this holiday, children tape pictures of fish to the backs of their school mates. When the picture is discovered, they say "poisson d'Avril!"
In Saudi Arabia, the whole month of April is open for a prank – but just one!
In Portugal, April Fools is celebrated on the first Sunday and Monday before lent. Traditionally, people throw flour on each other.
In India, jokes are played on March 31st for the Holi festival. People throw colored dust and wear body paint to welcome Spring.
In Denmark, April Fools is actually celebrated in May. The day is called Maj-kat which means May Cat!
In Ancient Rome, Romans celebrated "Hilaria" the day after the vernal equinox. On this day, people dressed up/ disguised themselves as whatever they wanted.
In Jewish culture, the holiday Purim is celebrated in Spring. For this holiday, everyone dresses up in costume and has fun!
Note from the author:
When I was a child, a played an April Fools joke on my parents: I put salt in the sugar bowl, and sugar in the salt shaker. When my dad added "sugar" to his coffee, he got upset at the saltiness and blamed my sister – it was great!
Does your culture have a version of April Fools Day? Tell us about it!
Looking for English classes in Los Angeles? Visit ECLA today!
Follow us on Facebook!
Comments
comments