Calling all singers, dancers, stand-up comedians, scientists, linguists, and many more!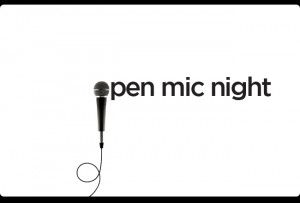 Next Tuesday, July 19th, at ECLA, we will host an Open Mic Night, where students will be able to display their talents, far and wide. For those of you unaware of what an open mic show is, It is an opportunity for anyone to perform without the fear of being judged. It is also an enjoyable way to arouse a sense of excitement and happiness among audience members. Open mic nights are great ways to create strong bonds between each other and other audience members, in hopes of making someone laugh, cry, jam along, or understand the flurry of emotions produced through vocal vibrations or the way you move your body.
So it does not matter what language you speak, show us what you hold dear to your heart!
Comments
comments