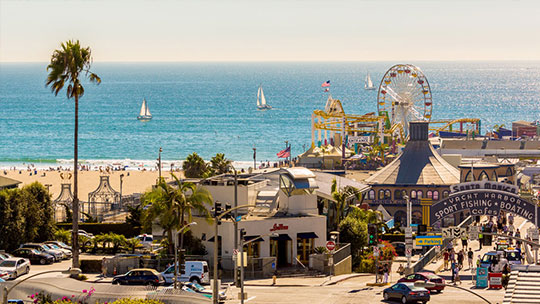 Name: Aya Aljuhani
Nationality: Saudi Arabia
Why did you choose to study with EC?
The location! The beach!
What do you like most about EC teachers?
They were all very nice and always willing to help.
What will be your most unforgettable memory of EC
On my birthday, when the whole class sang "Happy Birthday" the moment I entered.
Would you recommend EC to a friend? Why?
Yes. It's the most fun and professional English school in Santa Monica.
We at EC Los Angeles are so sad to see Aya leave us, but we wish her much luck and happiness as she starts her new adventure as a university student!
Want to read more Saudi Student Testimonials and testimonials from students from other countries? Peruse through our EC Los Angeles Blog and read about our students' experiences.
Looking for a homestay in Los Angeles? Visit ECLA today!
Comments
comments