The Student Ambassador Program is BACK at EC Los Angeles and we could not be more excited! We have just brought on 14 amazing student leaders who are eager to meet new friends, lead activities, and create the best community possible at our school! In addition to learning English, these Student Ambassadors are gaining invaluable intercultural leadership skills!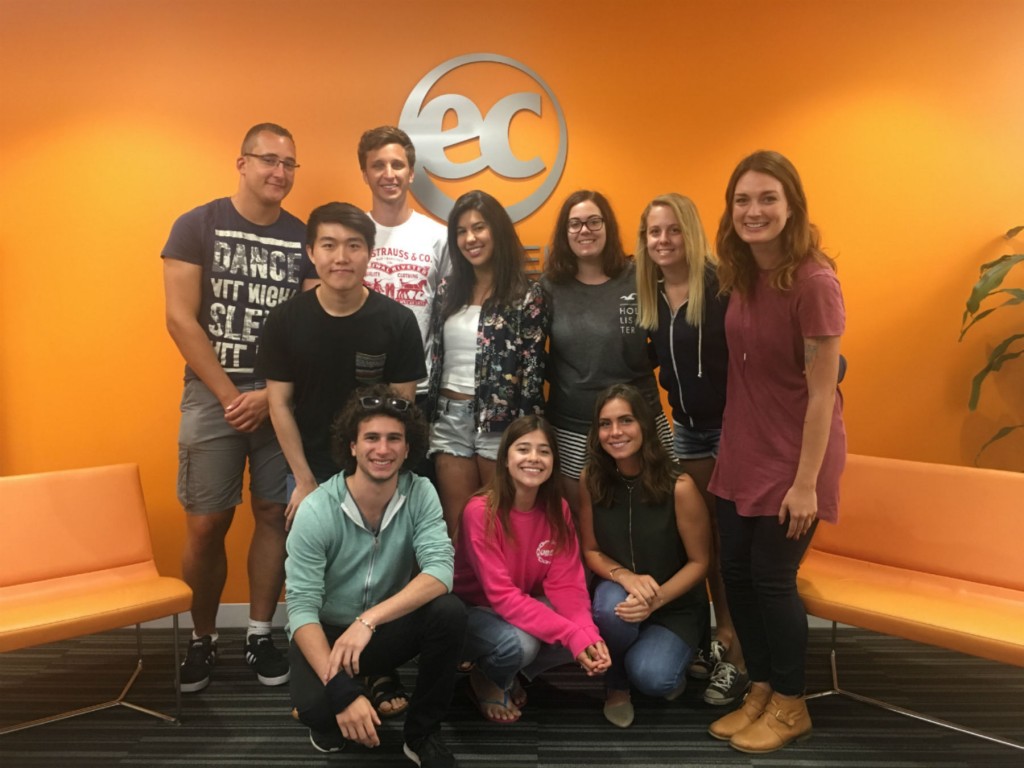 Jane comes from the French-speaking part of Switzerland, and she is already working hard to make sure students are enjoying their time here at ECLA. Here's what she has to say about being a Student Ambassador:
Hi everyone, this is Jane!

As part of the brand new Student Ambassadors Crew, I would like to warmly welcome our new students (and also the students who have been here for a longer time 😉 ). Let me introduce the program to you in a few words: THIS IS AWESOME! We get the opportunity to get to know you from your first day, help you through your everyday life at school, and of course we are here to support you at any time! You have questions? Come to us, we will be more than glad to give you answers, help and some advice!

Each Monday morning, we will meet you and introduce ourselves, and in the afternoon, we will meet you at Barney's and get to know each other!

Don't be afraid to come to us at break time, ask us some questions, share your worries (about school, home-stay/apartment, places to visit…). You can totally rely on us!

And one more thing… (yup, I almost forgot hahaha): WELCOME TO LOS ANGELES! You made a great choice to come here, and I hope you will enjoy your time here 🙂 !

See you very soon 😉

– Jane
Thanks, Jane, for the kind words! We are happy to have you on our EC Team!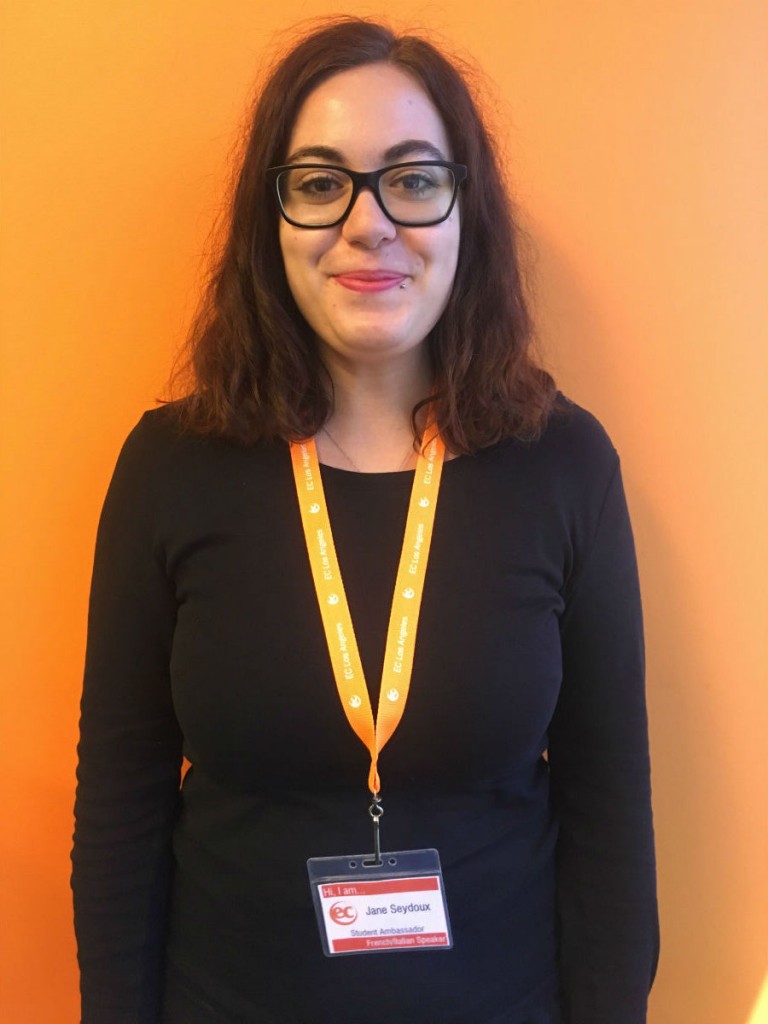 Are you looking for some fun and diverse English Courses in the US? Check out EC Los Angeles today!
Comments
comments