Living abroad is one of the most incredible experiences this world has to offer. Being outside your comfort zone in another country not only allows you to explore who you are, but encourages you to participate in a global community.While this is true, it is important to take time to relax in the midst of the challenges that come with living abroad. Luckily, Los Angeles has some pretty amazing places to help you unwind. Our Student Ambassador, Im, has some suggestions for us below!
Hello, guys!
I am Im Yun Seop from Korea, Seoul. Today, I want to talk about relaxing in LA. To be honest, not all of your time in LA is happy. I am pretty sure sometimes you are overwhelmed because of studies or relationships with your friends. Even though I am sporty and extroverted, from time to time I just want to be alone to organize my thoughts and complicated feelings. So! I am going to tell you guys my two methods for relaxing.

I think the best way is going to have great food. The most interesting thing about Los Angeles is that there is a great variety in restaurants. You can eat whatever you want; for example, Japanese, Korean, Turkish, Italian, etc. The place that I've been to most recently is Japanese fusion udon restaurant. There is always a super long line, but this just means that the place is awesome. Japanese friends of mine agreed that this place is most similar to real Japanese food. The name of this restaurant is Marugame Monzo in Little Tokyo. The most famous menu item is cream udon. I know that to some people it is a bad combination, but the taste is amazing. Your can taste western things and eastern things together, and it is also a great idea to go there with your friends and share! I usually do it that way. Just trust me. I am a foodie:))

Japanese food! Yum!

The second is going to museums. If you are worried about the entrance fee, please don't even think about it. Because there are lots of free museums, like the Getty and the Broad. It doesn't matter if you are alone. Rather, you can enjoy your time at a museum. I strongly recommend you go to the Broad Museum in downtown LA. Their concept is contemporary. It may sound hard and unfamiliar. It is okay. That's exactly what I thought, but now I love it there. I am pretty sure after walking around there, you will feel relaxed and refreshed. I don't think you will be bored.

Pretty lights!

Contemporary Art Museum

Art in Los Angeles

I know a lot of places in LA. If you want to know, just let me know in person or e-mail!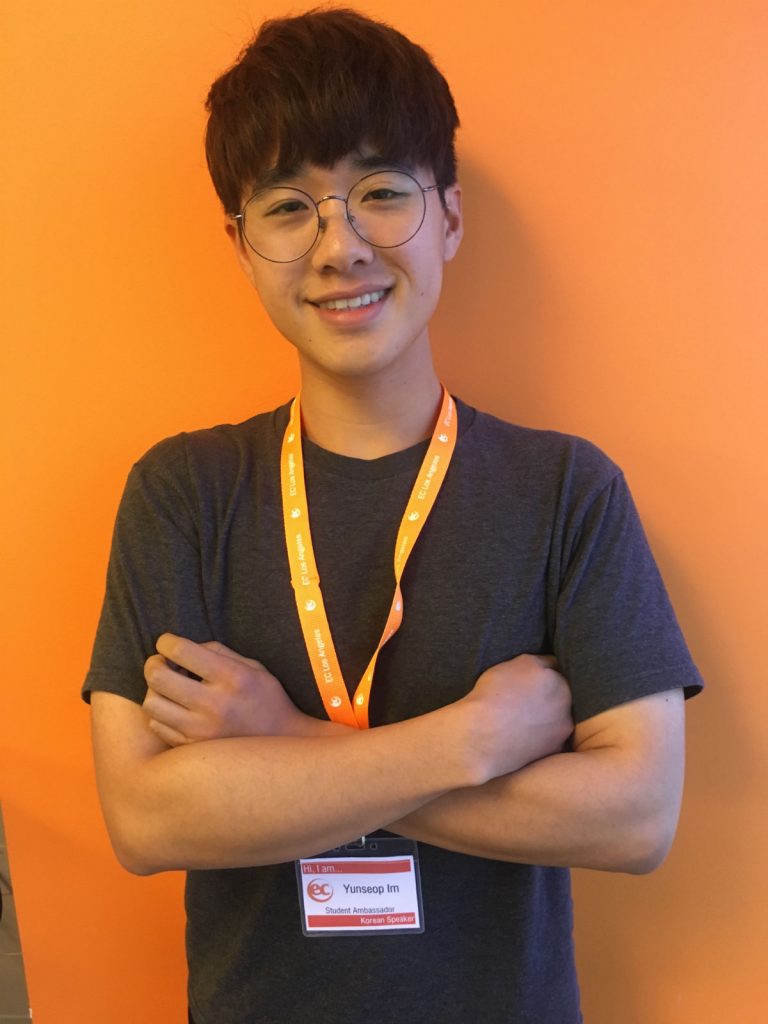 Post Edited By: Ashley Lee
Did you know that we offer classes for TOEFL Exams in Los Angeles? Check out EC Los Angeles today!
Comments
comments