Want some insight into using a bicycle in Santa Monica? Former Student Ambassador, Alain (Switzerland), has some advice for our students!
When I arrived here in Santa Monica I asked myself what would be the best method of transportation to get from point A to point B. In the first week I mostly took the bus or an UBER to go to school or the beach but I was not that happy with this solution. Because of the horrible traffic in the city it took me hours for short distances so I decided to buy a bicycle.

Why Bike?

Santa Monica is a very bicycle-friendly city with a lot of bike-ways. If you live within a 5 mile radius of the school I really recommend buying a bicycle. You are not only going to arrive more quickly than with public transportation, but you are also going to have more flexibility and free time because you won't have to worry about schedules. Furthermore, it gives you the chance to ride along the beach where you can enjoy one of the most beautiful bike-ways of the world from Santa Monica to Marina del Rey.

Alain biking around town!

On every bus, there is an apparatus where you can fix your bike (for free) so you can take it with you if you would like to do a sightseeing tour in Los Angeles, for example.

Unfortunately, many bicycles get stolen every day in Santa Monica that's why I suggest buying a U-lock instead of a cable lock to protect your bike as much as possible. Take also care of yourself and wear a helmet.

To buy a bicycle I recommend this shop:

The Recyclist Bike Shop

12446 Venice Blvd

Los Angeles, CA 90066

Prices for a new bicycle are around $150 and the awesome owner of the shop will buy it back for 50 – 60% of the original prize after some months.

To rent a bicycle or if you need a repair service I recommend this shop:

Santa Monica Beach Bicycle Rentals

1428 4th St

Santa Monica, CA 90401

The friendly owner is originally from the Netherlands (country of bicycles) and the prices for a rental bicycle are around $15 per day.

Enjoy Santa Monica and Los Angeles on two wheels!

Best wishes,

Alain Pozzi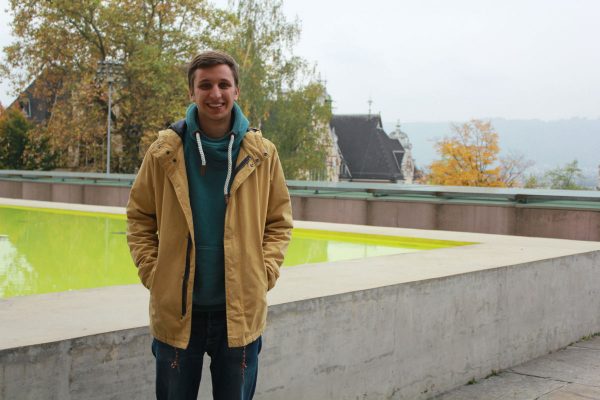 Want to study for the Cambridge English exams in Los Angeles? Contact ECLA today!
Post Edited by: Ashley Lee
Comments
comments