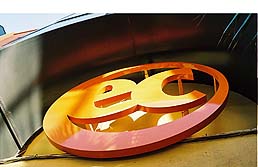 EC Malta proudly announces its validation as an independent provider of the Trinity College Certificate in TESOL, as well as the LTCL Diploma in TESOL. EC is currently delivering its début DipTESOL online course, due to end in May 2009, and will soon be running its first CertTESOL course in November 2008.
In September 2007 EC, a Maltese owned group of English language centres, embarked on a long-term project to add the delivery of internationally-recognised teacher-training qualifications to the company's portfolio. After ongoing review, guidance and support from Trinity College London, EC met the high standards of criteria needed to be validated as an accredited Trinity Centre. This deserved achievement makes EC Malta the first school in the country to be validated as an accredited Trinity Centre for both theCertTESOL and the DipTESOL.
The Trinity Certificate in Teaching English to Speakers of Other Languages (CertTESOL) is an internationally recognised qualification for those looking for a career in English language teaching. This is the first professional qualification for teachers of EFL/ESOL/ESL to young learners and adults. Trainee teachers taking the CertTESOL will learn about the main features of grammar, phonology and vocabulary, as well as learning how to assess the learning needs of their EFL students and being able to design and evaluate TEFL materials.
More experienced teachers (with 2 years' EFL experience) wishing to further their career prospects in the field are eligible to follow the LTCL Diploma TESOL (DipTESOL). As an advanced teaching qualification, the DipTESOL is accredited in England by the Qualifications and Curriculum Authority at Level 7 of the UK National Qualifications Framework, as are Masters Degrees in related subject areas. Participants on theDipTESOL will undertake an intensive programme on which they will learn to develop their professional knowledge and expertise, building on existing skills to increase their understanding of the key factors affecting language learning and teaching.
For more information regarding courses, please contact EC's academic co-ordinator Nadya Aquilina via email: nadyaaquilina@ecenglish.com
Comments
comments