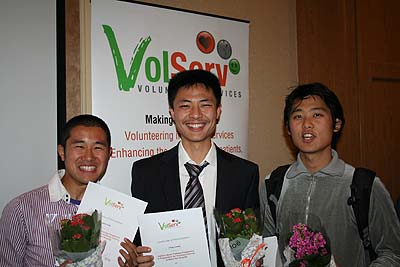 Four EC students have recently finished their voluntary placements at Malta's national hospital Mater Dei. After a 3 day training programme the students (from Korea, Japan and China) worked on the children's ward giving support to the young patients, their families and staff.
EC worked in conjunction with VolServ – a project of SOS Malta in partnership with the Ministry of Social Policy in order to develope and organise voluntary health services to support patients and relatives.
The four EC students had a great experience: not only did they get to practise their English in a natural environment, but they were also able to learn about Malta's culture and meet new people.
Although they were a little nervous beforehand, they found that their training prepared them well for working in the hospital.
As part of a group of 100 volunteers, the four students received their training certificates and were thanked for contributing their time and effort at a ceremony at the Westin Dragonara Resort on 9th December.
Pictured (from the left ) are Shuhei Naka (Japan), Chang Lantian (China) and Shin Ha Jun (Korea).
EC Malta is hoping to offer more placements for students wishing to volunteer in the near future.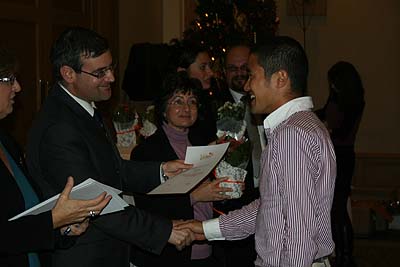 Comments
comments