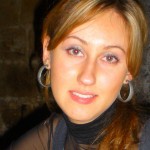 While doing an internship in PKF Malta I discovered a lot of opportunities. I learnt more information about economy, so I knew that Malta has an open market economy, an excellent track record and enjoys a high standard of living at relatively moderate cost. Malta has created the right economic environment to meet the demands of the global market. The flexible, highly-trained and multilingual workforce is Malta's main asset, and helps to ensure the country's competitive edge through high-quality production at costs that are highly competitive when compared to mainland Europe.
What is more, working for PKF I understood the company's main activities, the types of services that they provide such as tax planning, accountancy, auditing, consultancy, etc. I even took part in one of them.
I read a lot of articles about taxation and the tax system in Europe, so now I know how different they are from Russia.
I did some marketing and research on the foreign market for services and goods, so I recognized which type of products are produced by European countries, and which services they provide. In addition to the research for this information, I improved my business vocabulary and commerce articles became more logical for me. I have gained good skills in dealing with clients, I experienced some telephone conversations, so I improved my listening skills.
As a result of working for PKF for around 4 months, I found that Malta has a favorable geographic location, dynamic economy system and a productive labor force. What is more, Malta has developed its industrial base concentrating primarily on manufacturing for export. Tourism is the mainstay of the Maltese economy, however, manufacturing and financial services are the fastest growing economic segments.
Comments
comments