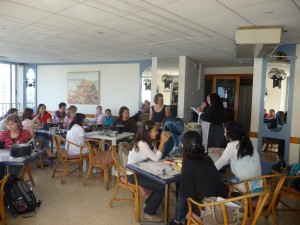 If you walked into the Dining Room at the Carlton residence yesterday you would have been met with chaos as more than 40 EC students learnt how to make traditional Maltese Figolla. Firstly they had to make the dough, then cut it to a shape of their choice. There was plenty of mess, but that didn't bother anyone while they had fun cooking. 
 After finishing preparing the biscuit-like base, they had to be cooked. Each person labeled a piece of cardboard with their name,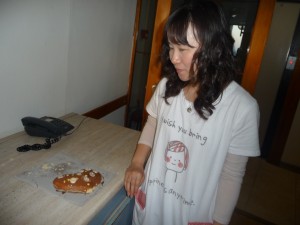 which the figolla was placed on, this ensured that no one would lose their personal Easter cake. One person decided to write their initials onto their actual figolla to make sure that no one could mistake it!
After they had all been cooked to a golden brown colour, the students were free to decorate! They had been supplied with melted chocolate, sweets, and most importantly, a foil wrapped egg. There were definitely some interesting designs going on, but they all looked delicious in the end. All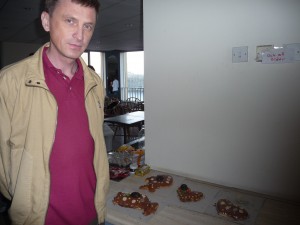 this cooking was done in a room with panoramic views of the Mediterranean sea, so the day really couldn't have been better!
I hope that all the students enjoyed making the Figolla, but more importantly, I hope they enjoyed eating them!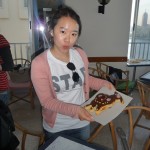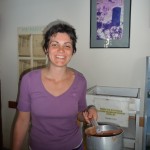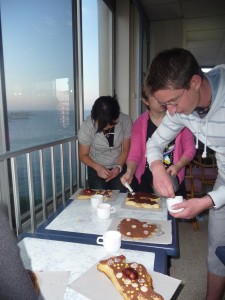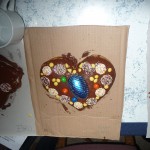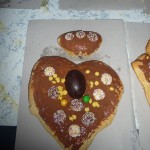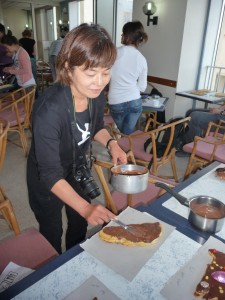 Comments
comments