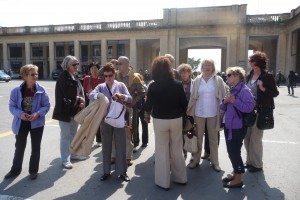 This week a new Club 50 group arrived here at EC Malta. We are always happy to greet Club members, who consistently enjoy their experience here.
I accompanied the 15 students on their first excursion, which was to the capital city – Valetta.
As we boarded the bus, the group was introduced to their tour guide Laura, who provided a brief general introduction to the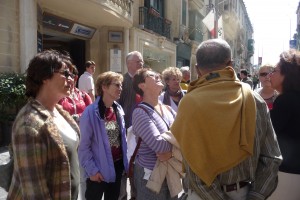 island as well as information about the sights we were driving past. On arriving in Valetta we exited the bus beside The Malta Experience, where we watched a short film about the hugely diverse history and culture of the island. The students had the option to listen to the soundtrack either in English or in their native language.
Returning into the sun, we reboarded the bus to make our way to the famous St John's Co-Cathedral. As we entered the church, the students were visibly awestruck – as I was – by the ornate, d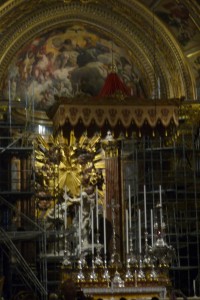 etailed decoration that covers the entire interior of the building, which was commissioned by the Templar Knights in the 16th Century but not finished until the end of the 19th Century. In particular we had the opportunity to see two original Caravaggio paintings, while Laura not only described what the paintings depicted but also drew attention to the great Italian artist's highly personal style. After the cathedral, the students had a short time to visit one of the many cafes surrounding the central square. There they could relax before enjoying a short walk around Valetta and returning to the bus.
Comments
comments