Another Club 50 group leaves us today, having received their certificates, they congregated in the EC school for some farewell pastizzi and drinks. After spending two weeks here studying English and learning Maltese culture they were all sad to say goodbye to the school. When asking for feedback from the students there were comments like "I have enjoyed the class very much", "Everything was very well organized, it was very nice for me" "The teachers are very good, very friendly, they taught us well so I am happy with this experience."
And it is certain that all the students would recommend both EC and Malta to friends at home. The excursions that were organized for the group were well praised and everyone was full of compliments for their tour guide Laura. It is always nice to hear such good feedback, and I'm glad that they all enjoyed their stay here so much. Hopefully all our groups will have as good a time.
So, goodbye to the group, and thank you for coming, we hope to see you at some point in the future!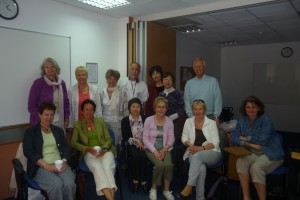 Comments
comments