Saint Joseph the worker, is celebrated throughout the Catholic world. In Malta the day's celebrations are most vibrant in the town of Rabat. Church services and processions are held each year on Saint Joseph's Day, which is a public holiday on the Maltese Islands.
We shall be meeting at 11am in front of the school to catch the bus all together to the town of Rabat.
Sign up now at the EC Reception!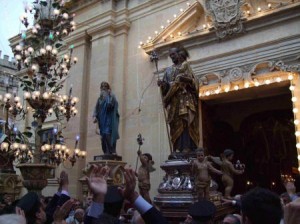 Comments
comments