" My Poem"
By EC Student
Andreas Corradini,
Switzerland
Yesterday on the coast I drank some tea
And my heart beat faster when I did you see.
Sometimes I believe I can fly
In the endless blue sky.
Now I'm sitting alone in the train
And you won't get out of my brain.
How time flies and it's late
Only 2 hours and I'll arrive in the state.
My experience in Malta was really high
But now is time to say goobye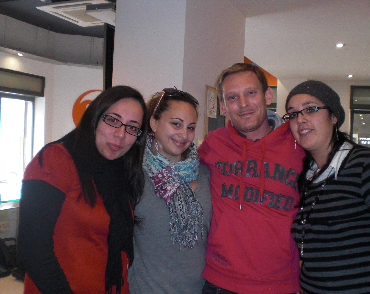 Comments
comments