Malta is rated as one of the top 10 diving destinations in the World thanks to its many great diving sites including wrecks, caves and reefs that surround the island. Malta's underworld consists of rare marine life as well as shipwrecks dating as far back as the 3rd Century, and the 1st and 2nd World Wars. Student Christine Mourtzakis shares her diving experience while studying at EC Malta:
"Before coming to Malta, I had never been diving. I was very lucky to start this wonderful experience in one of the TOP diving destinations. My first thoughts since this is considered to be an extreme sport were concerning and at first I felt very anxious. I was afraid, and I didn't know what to do and if I would be safe. But after a few minutes while I was speaking to the Divewise staff, I was relieved and I started my wonderful diving experience. I saw amazing places, wrecks from the Second World War, barracudas, jellyfish, seahorses, octopus… In addition to this, I met a lot of amazing people thanks to the many diving courses! I recommend it to anyone who wants to discover another world!"
EC's dive centre is 'Divewise', one of Malta's top diving centres just minutes away from the school. They provide various packages from tasters and PADI courses, to day dive packages to suit everyone's needs. Don't miss out on this exciting experience with a professional dive centre which gives safety top priority at the cheapest rates possible. Check out EC student rates and come book your dive at our EC reception!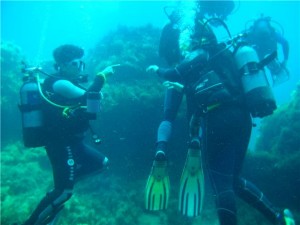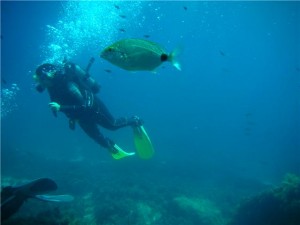 Interesting read: Snorkelling in Malta
Comments
comments