"My experience as student in EC Malta was great! Settle in the best area, the school is new and has everything a student need to study and for entertainment too. Room classes are new and shiny and make you feel very comfortable. I was in a mini-group class with other 4 students from different countries and the atmosphere with them was fantastic. The teachers were very kind and create a dynamic class that inspired us to participate continually in class which helped us to improve our skills faster. We will keep the contact in spite we are living in different countries wasn't that why Facebook was created?
Many staff members are available to inform you about everything that you need. Not only about the school but also about the country. Easy access to internet, the Beach Club, etc… The school also organise many events (welcome drink, parties, sport activities, boat trip, etc…) that made us easier to meet people, learn the country and practise our English. Holidays while you are learning!!
Besides, the country is safe and local people are always willing to help as they are very friendly people. Malta has a vast and interesting culture to know… I had no time enough to see everything!! I could visit different parts of the country like the island of Gozo as well as to taste some new fish and drink the local wine… you can feel immerse in the culture of the country easily as another maltese.
Definitely, my experience is something that I recommend to whom that wish to learn English as well as enjoy a great country. And I can only thanks EC Malta to help me in this experience"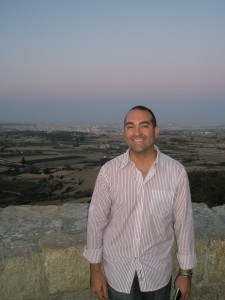 Comments
comments