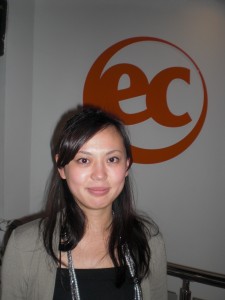 I came to Malta at the end of August. This season is very hot and I could see beautiful scenery such as blue sea, clean sky and sun shine.
I really enjoyed swimming in the sea. In the beginning I was a little bit confused to learn English at school, because there were a lot of students and also I couldn't follow their conversation due to my poor English. After some days I realized Malta is a special place. The country is cosmopolitan and I have never stayed which such many nationalities of people together.
For example my classmates' nationality was Russian, German, Korean, Swiss, Colombian and French, etc.
Secondly, EC school teachers are great. When I felt a little nervous about using English they encouraged and motivated me. My lessons are also good, they explain carefully until I understand it.
Finally I have a lot of experience with friends. After school we gather again and for going to a dinner a drink together. It is so nice. We can talk with each other and it helps me to improve my English.
Comments
comments