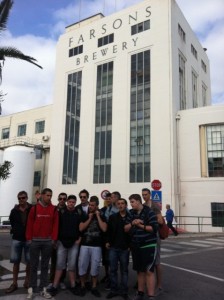 Upon arriving a representative from Farsons greeted us and informed us he will be the guide for the day. We were taken into a room and given a brief explanation about the history of Farsons. The students were then shown a presentation on the history of one of the presentation on the history of one of the island's leading companies; Farsons.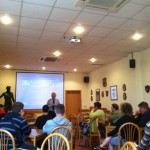 We then saw the medals and the trophies Farsons have won throughout the years (in the old board room). We also were shown the very first advertisements used for cisk, the beer the company's top selling local brew and the brew it is famous for.
We then were taken to the brewery and we were briefed on the various ingredients used to make the beer. Then we were moved into the water treatment plant. The next tour was to see the new brew house to be used by may 2012. Finally we moved on to see the final filtration stage.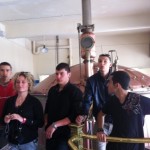 The last part of the tour was the room where the soft drinks are bottled followed by the beer bottling.
Finally we were given a complimentary drink and we discussed the day's events.
Faye,
EC Juniors Blogging Team, Malta.
Comments
comments