Article written by Manuela Zammit – University of Malta Student Intern
If you missed out on listing your new year's resolutions on the first of January, perhaps it's still not too late to do so. The Chinese new year has just kicked off, the good news being that you're still on time to catch up with the annoying habits that have been getting the best of you year after year. However, resolving to cut down on all the little titbits that have started to obliterate your waist might not be the best of ideas at this time.
With double the festivities going on and double the food, the EC Malta School reception was turned into one cheerful party floor as members of staff trod happily around dressed for the occasion in fancy dress, while Korean students prepared sushi on the spot for their fellow student friends and teachers. I made my way around amidst bulging trays of ħobż biż-żejt, Prinjolata, crisps, flowing champagne and Korean food. Jenny, a Korean student, kindly took the time to shout over the festive noise and explain about Ddukkuc, a traditional Korean rice-cake soup eaten on birthdays.
It was amusing, seeing the foreign students enjoying ħobż biż-żejt as much as sushi (which tasted simply delicious!). Interestingly, some of the Korean students were translating upon request English words and painting them onto paper in their alphabet. I managed to squeeze into the crowd and get my name printed too! Ryan, at the other end of the room, was conducting a traditional Korean game called Ddak-Ji, which mainly consisted of slamming taped paper squares on the floor. He laughed and nodded in agreement when I told him that it seemed to be a good stress-reliever.
During the time I spent there, I joined in the celebrations, learnt a little about the Korean culture and totally forgot about dieting. In my defence, having Carnival AND a Chinese New Year up against me, along with such a vibrant and colourful atmosphere, there was not much I could do. Oh well, better luck next year I guess. Happy Carnival and Happy New Year!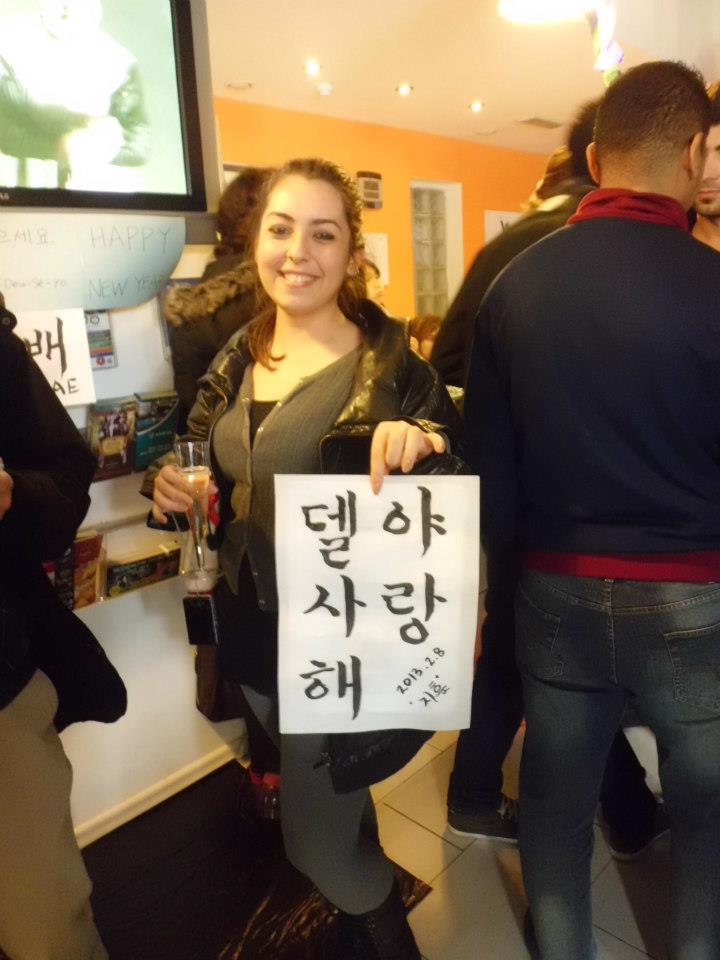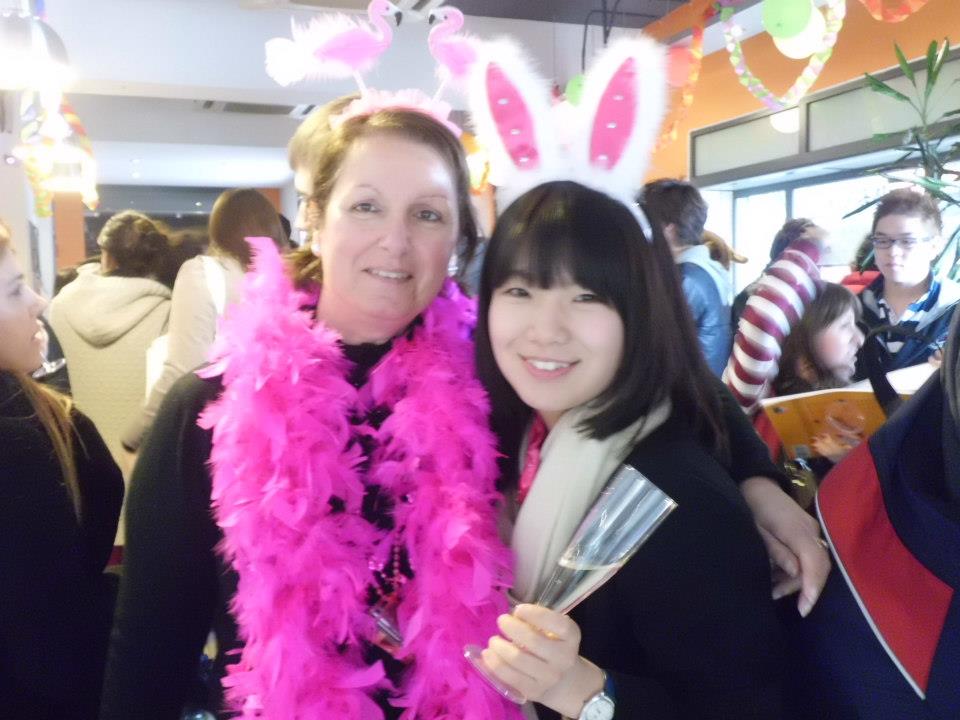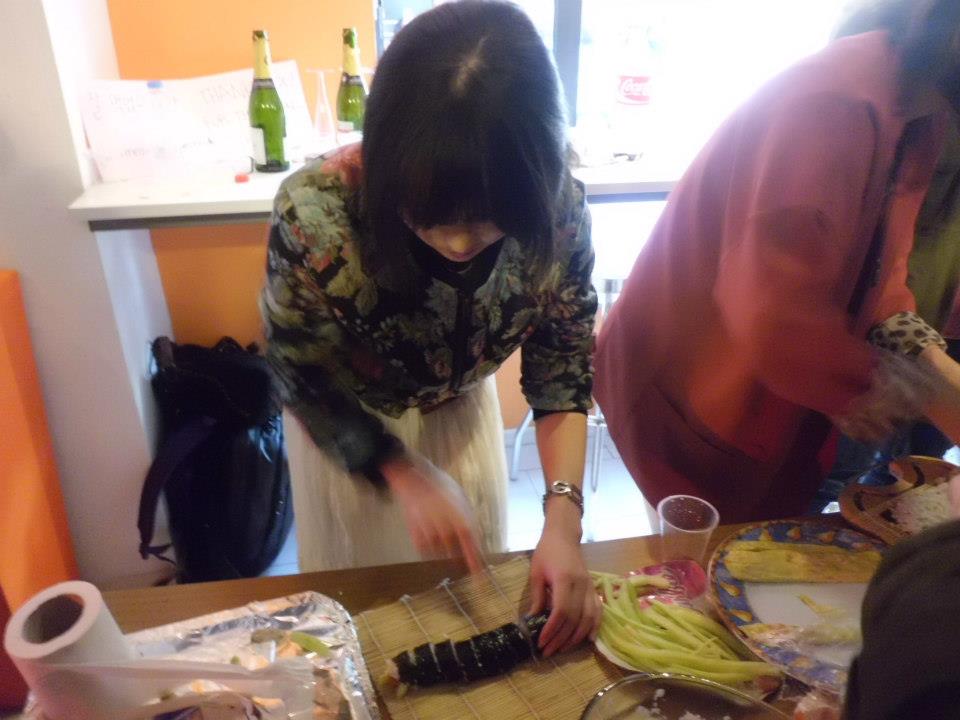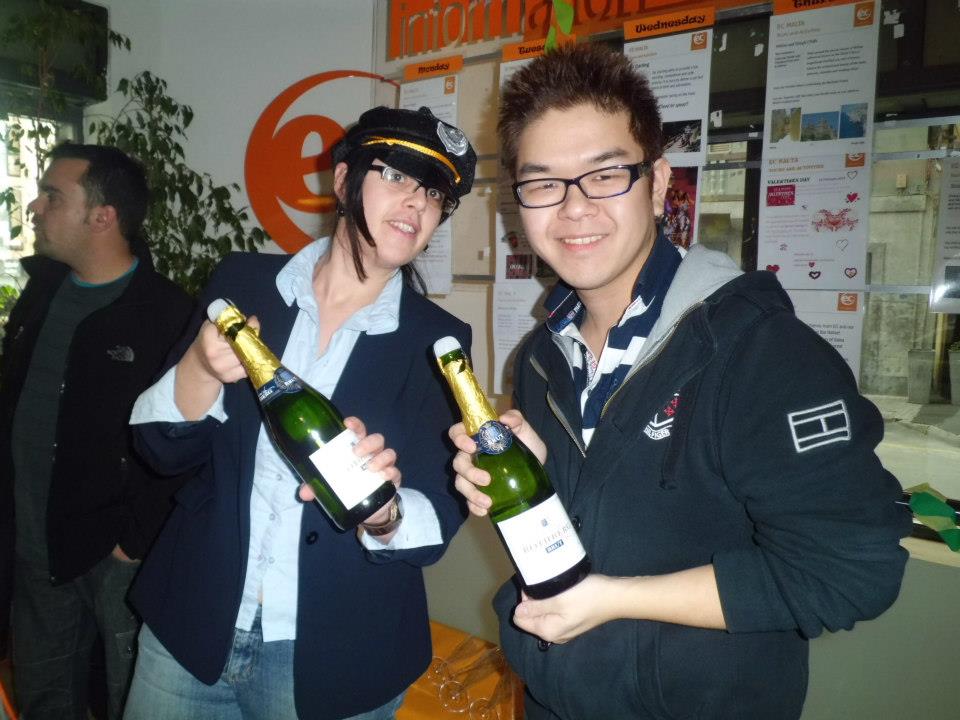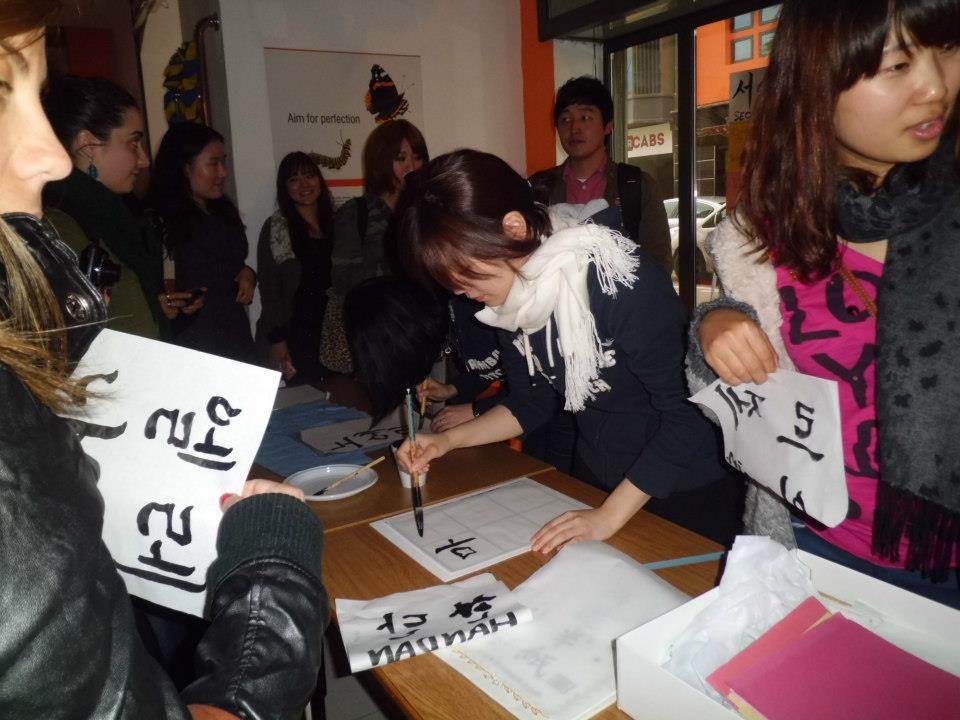 Comments
comments