by Dion Pizzuto – EC MALTA Teacher
My name is Dion Pizzuto and I'm a teacher of English at EC Malta. This is my ninth year at the school and I can honestly say that there's no other language school in Malta that I'd rather work for.
Established in 1991, EC Malta quickly gained a wonderful reputation and became one of the leading English language schools in Malta. Located in St. Julian's, a charming tourist resort built around a small bay, EC Malta is one of the few English language schools to hold the international ISO 9001 quality accreditation. The 70 classrooms are comfortable, bright, air-conditioned and (except for the 12 classrooms specifically for tuition of small groups) equipped with Interactive White Boards. The school consists of two main buildings; the east block and the west block and has also got a test centre, a free internet cafe, a library, a self-access centre (SAC), two roof-top gardens, a coffee shop, a business lounge and subsidised access to one of Malta's best gyms and 5-star Beach Club.
EC Malta provides General English, 30+, 50+, Business English, University Preparation, and Exam Preparation courses as well as internships (English-speaking work experience.) A regular class size is up to 12 students, a mini-group is up to 6 students and one-to-one classes are also available.
There's a saying in English: 'variety is the spice of life' and that's definitely true when it comes to working at EC Malta. I really enjoy the diversity of class sizes, types, levels and students I teach. My students come from all over the world and things are constantly changing in my job, which makes it very interesting. Another great factor is the wonderful group of people I work with. At EC Malta we work as a team; always sharing responsibilities and helping each other out.
I feel privileged to be part of a professional, internationally accredited company. It gives me great pleasure to watch my students' progress and to receive their positive feedback. It gives me a sense of a job well done.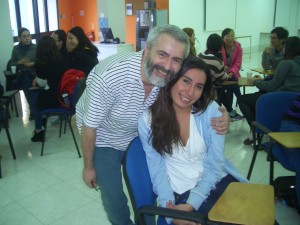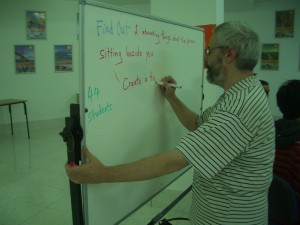 Comments
comments