by EC MALTA Teacher Marco Brown
Having taught English in Paris for nine years, I came back here in 2000 and chose to work at EC since I felt that it was  by far the most professional English language school in Malta.It is simply amazing to see how time has flown but then again isn't time supposed to fly when you are having fun?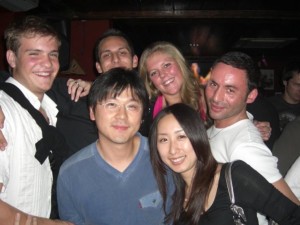 I love my job , which , further to my artwork is my passion.Yes, in addition to teaching English I also paint…when not correcting essays that is! It is such a pleasure to come to school in the morning waiting to see what is in store, not asking myself the question "IF" my students are going to impress me , but more " TO WHAT EXTENT"this is going to be.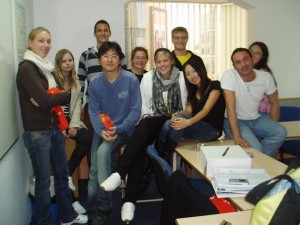 Having the chance to actively interact with students from every corner of the world about real topics and in very real and adapted ways is such a privilege .Much as it is the students who come to learn something at this language school in Malta, I am invariably the one who ends up learning something new and interesting every day , as we whizz around the world discussing anything from literature, art and traditional culture to pressing social and global issues.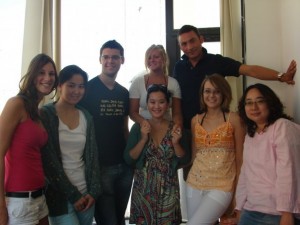 For some obscure reason, my parents had always seen me working as a diplomat or as an interpreter at an international institution.Little do they know that I have ended up in a classroom which is just like a mini United Nations…….with a more pleasant environment to top everything! English really is the active tool, just like in the real world outside the classroom, yet the outcome of each and every class is so much more than having had a chat or having written a few sentences in English. Our students learn about learner autonomy, increasing in confidence and self belief, in addition to improving their language skills and being a witness to such progress is inexplicably amazing.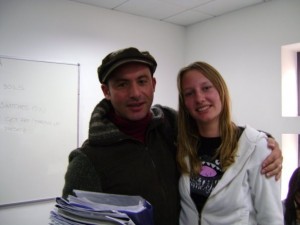 There is a certain mobile phone company which is rumoured to " be connecting people", yet I believe that our language school in Malta does it so much better and when I see how students have stayed in touch on social networks such as Facebook or have even returned to EC Malta for further training, this is proof enough that the bond is extremely strong , within the framework of a serious and caring environment." Hats off" to the octogenarian Japanese gentleman who has been coming back to us for the last decade by the way!!!    ( I had to slip him in somewhere….he's almost become part of the family by now..)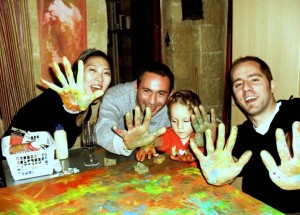 Apart from my regular teaching activity in my Cambridge examination classes, there are also the " extras" which I am involved in. Every Friday, the school runs a Writing Clinic free of charge and open to students of all levels.After a whole week of studies, our motivated troops soldier on in their mission to perfect their skills in the written domain , discussing any issues they might have been having and proposing the best remedy! The treatment seems to go down like honey and the "diagnosed patient" is usually back on their feet and  is on form after a couple of sessions. Seeing the glow of achievement in their faces is such a rewarding and heartwarming experience.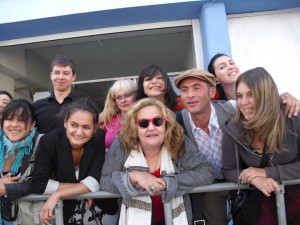 On a final note and from a personal perspective, EC is without doubt the best English language school in Malta because of its voluntary charitable projects which come straight from the heart, be it collecting food and provisions for the needy at home or abroad, opening the doors to refugees for open days of focus language tuition, involvement in global peace projects or the sponsoring of environmental schemes.There is a very real sense of giving , which is prevalent here.The initiatives towards a dynamic Corporate Social Responsibility programme which includes sustainability, education and community work, are impressive to say the least. Involved in charity and social projects outside of school myself, these are the very areas which are closest to my heart and I can safely say that EC is THE  English language school  in Malta that prides itself in going that " extra mile" and I am equally proud of being part of it!
Comments
comments