By Carol Manche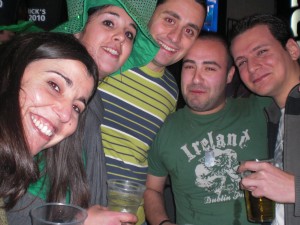 Saint Patrick, who lived in the 5th century, was a Romano-British Christian missionary and bishop in Ireland. Known as the "Apostle of Ireland", he is one of the primary patron saints of the island. When he was about sixteen, he was captured and carried off as a slave to Ireland. And his amazing story on this beautiful very green country began.
Although St Patrick's Day began as a religious celebration of this great saint, these days it's a merry affair which is celebrated in (green) style with street festivals and parties world-wide.
Malta is one of these countries and quite a lot of green is celebrated here. One of the main celebrations is the parade organised by the Irish Maltese Circle.
This parade will leave the Phoenicia Hotel at 11.45am and march through Republic Street to St Georges Square. Jim Hennessy, Irish Ambassador to Malta and Mrs Monica Nally Hennessy will lead the parade which will include participants from The Irish Maltese Circle, traditional dancers from Ireland, Paws Malta, the Breast Care Support Group, St Patrick's football club, San Gwann scouts pipe band and Keltica (a Maltese group who play Irish music). The Pipe band and Keltica and the Irish Dancers will perform in St George's Square.
Another is Ryan's Pub in St. Julian's. So to mark this huge strike of Irish luck as this year it falls on a Sunday Ryan's Irish Pub will be celebrating the whole day in true green style, kicking off the festivities from 9.30am for those who want to waste no time in getting the Guinness'. Ryan's are offering live entertainment throughout the morning and afternoon and more as the evening draws in, with the usual green merchandise and a food stand. This is where most of the EC staff and students will be starting off their day, after which they will continue celebrating at Footloose Club.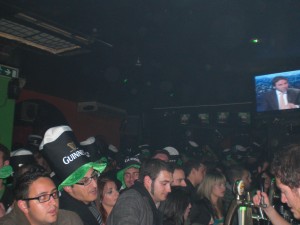 Another is the seashells resort, Suncrest hotel Qawra which will turn Irish between March 15 and 19. They are having the Irish Aer Lingus Musical Society. This society is an Irish group made up entirely of airline team members consisting of Irish harpists, dancers, singers and musicians performing modern and traditional Irish music. On these nights the Suncrest will be serving traditional Irish cuisine.
This feast has become so popular with the Maltese that they look forward to it like St. Patrick was one of their own patron saints!
Comments
comments