Saint Joseph's day celebrates the life of the foster father of Jesus Christ. It falls on Tuesday, 19th March. Another feast celebrating St. Joseph the worker falls on the 1st of May.
Joseph is venerated as a saint in the Catholic, Eastern Orthodox, Oriental Orthodox, Anglican, and Lutheran faiths.
By tradition, the Catholic Church dedicates each month of the year to a certain devotion. In March it is Saint Joseph, husband of the Blessed Virgin Mary and the foster father of Jesus. Fathers, in particular, are meant to cultivate devotion to Saint Joseph.
This feast is celebrated in Malta in quite a few villages but the biggest one is definitely the one held in the town of Rabat, so we suggest you visit on the day! It is a major feast, 'THE' feast for the Rabat locals and we could probably say every local person goes out to party at the village clubs, be it a band club, a social club or even a political club. So one could imagine how this pretty Maltese town comes to life on the 19th. Heritage Malta will also be opening the Romano Museum free of charge at 2pm, a museum filled with some of the oldest roman ruins in Malta. This 'festa', Maltese word for feast, is a day-long celebration, with lit up streets, musical street bands, food stands, even fireworks.
Usually what people do is they celebrate mass in the morning, and in the afternoon go for a picnic. In the evening a procession is also held with the statue of St Joseph. On this day also the city of Żejtun celebrates this great Saint. In the past years the Żejtun Parish Church has also celebrated this feast with a procession with the statue of Saint Joseph.
A definite traditional Maltese spectacle for the visitor!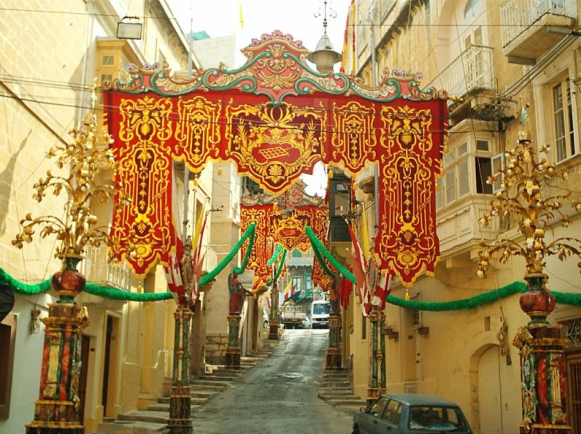 Comments
comments