by Marco Brown
Have you ever wondered how easy it could be to perfect your English to the level you have always dreamt of and what it could be like to study in both a professional and dynamic way, and all of this in the sun ?
Possibly the idea of taking a break from your professional activity has been tempting enough but somehow the prospect of being in a classroom of noisy teenagers destroyed the peaceful, relaxing image.
Now just sit back and relax…..
Close your eyes and hear the swishing of the waves on a sundrenched Maltese beach which is a stone's throw away from your Club 30+classroom at EC Malta.
Are you ready?
Now, keep that image of the sundrenched beach on hold for a few more minutes and do not worry as it is not going away until the end of September. That is guaranteed, as are the results achieved in our special Club 30+ classes.
This programme is part of our special adult study programme section, a specially designed system where those aged thirty or over can study together on short term intensive courses, covering the same subjects with like-minded people who have the same needs and objectives. The feedback from those who have participated in our Club 30+ programme has constantly proven the fact that more mature , professional students feel more confident and at ease when studying in a small focused group, where the results obtained speak for themselves.
Further to the special Club 30+ academic programme, EC Malta is delighted to offer special extracurricular activities , such as an exclusive Welcome Drink and Welcome Dinner upon your arrival , where it will be a pleasure to socialise with your new classmates who will have similar perspectives and outlooks to you . In addition , you will be able to join our exclusive Club 30+ cultural activities and excursions which will take you to some of the most picturesque and breathtaking places on the sunny Maltese Archipelago, visiting our charming Baroque capital, Valletta, and the former capital, Mdina.A special feature of the Club 30+ Activity Programme is the highly appreciated excursion to our sister island Gozo , which is full of charm and natural beauty.
The weather is guaranteed, the pleasure of learning in a focused and exclusive environment is assured, that idea of the swishing waves by the sundrenched beach that you put on hold a few moments ago might well be coming back to you now. Are you really going to let much more of the summer go by before you decide once and for all that you are going to achieve those desired objectives in English? EC Malta and the Club 30+ Department are ready to welcome you.
Make your dreams come true and master your academic goals in English this summer and do yourself a favour, enjoy a wonderful summer holiday at the same time!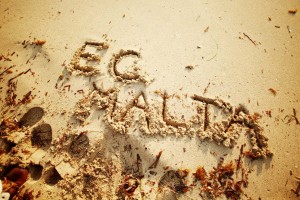 Comments
comments