The Unique EC Experience Bringing Together the Master English Communicators of the Next Generation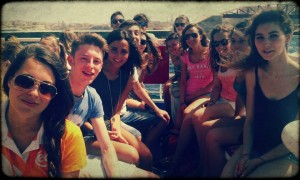 EC Malta genuinely cares about the special communication needs of the future generation in this fast moving world and with over twenty years of experience in offering exceptionally unique and innovative study programme packages, aimed specifically at our younger learners, our school prides itself on its internationally acclaimed reputation. We have constantly nurtured this reputation, making sure that we maintain our school in its prime position where it belongs so that we can offer our clients our very best too. One of thirteen prime destinations across the globe, EC Malta has always been a popular, choice destination for our younger learners to study English in the best way, combining the most outstanding pedagogical methods with the most fun activities. It makes us feel the greatest satisfaction that our young learners systematically return home with treasured, unforgettable memories, having made new friends from abroad in a cosmopolitan environment which broadens their horizons and increases their confidence. Our countless positive student testimonials and repeat registrations over the past two decades are the very proof that we know how to do the right thing and that our constant efforts to guarantee and deliver the highest level of excellence are recognised.
 Our dynamic and stimulating English lessons are given by passionate, fully qualified teachers who are carefully selected for our younger learner programmes. Needless to say that as part of the EC Malta Academic Team , they have the highest academic and pedagogical standards. Their programmes are carefully designed in such a holistic way that all of the language skills are practised, with that all important smile of encouragement. All domains of the language are covered in a balanced and proportionate manner through reading, writing, listening and speaking activities aimed specifically at youngsters. The fun use of authentic material and resources from the Internet to the media brings the real world into the fully air-conditioned classrooms, limited to a strict total of fifteen students of mixed nationalities. This helps us to ensure that we deliver the highest level of care, individual attention and support. Our small class policy guarantees that there will always be enough students to create and contribute to a dynamic learning environment around the teacher, whilst allowing just enough space for each and every student to learn and flourish at their own pace, letting their own personality shine through at the same time. Having happy, receptive young learners who make great progress in their language and communication skills means that we are happy too. There is nothing better than seeing the genuine smile of happiness on a youngster's face. Indeed , it is priceless !
So, how do we achieve these outstanding results and guarantee excellence year after year? Pedagogically tested and proven learning exercises combined with fun engaging games are the main features of our energetic English language lessons which enable our young learners to activate any acquired passive knowledge with ease. Our youngsters will build and expand their vocabulary range and learn useful typical idioms which are used by native speakers in everyday speech, making their language sound all the more authentic and natural. In addition to this, they will consolidate their functional language communication skills in the way that comes most naturally to a younger learner, whilst having fun and being all the more receptive, exposed to an international, cosmopolitan atmosphere. It is a known fact that this environment is essential to ensure that every member in the classroom can gain in personal confidence and every glowing smile of every young learner who has gained a sense of achievement means the world to us. In our eyes, all of our young learners are winners and we look on proudly at our youngsters, the future generation, from every corner of the globe, progressing step by step together.
Naturally, we attach the same importance to our valued young learners as we do to our adult learners. With a view to making sure that each and every one of our students is in the right classroom, every participant takes a placement test on the first day. In this way, we can make sure that all of our students are comfortably grouped at the correct level. Our constant care, attention to detail and passion for what we do means that all of our students feel well surrounded and supported at once, welcomed as new members of our EC Malta family.
Whatever the chosen programme of study, there is a vast range of accommodation possibilities ensuring that our new family members feel at home right away. We understand that without a happy home life, our new young learners will not gain optimal results during their stay with us and we pride ourselves on the fact that our participants still speak about their first experience in Malta with so much enthusiasm , even years later. It makes us feel even happier when our students go home with their treasured memories and recommend our school to their friends too.We realise that if we do not have totally satisfied participants then we are clearly not doing our job properly and that is not our purpose. We have consistently focused on our unbeatable reputation for care and attention to every detail, which is why we have arranged different options to guarantee the total comfort of every student to suit every need, catering for those who would prefer to share a room at the hotel or school residence with other young students or a homestay with one of our carefully selected host families. In all cases, comfortable options for a true home from home experience is guaranteed, meaning that all of our students feel wonderfully surrounded from the very beginning of their stay.
Practising the language outside of the classroom is a vital consideration too so further to our dynamic language courses, we have organised wonderful extracurricular activities which make our students' Malta experience absolutely unforgettable. In addition to the amazing times spent at the beach with new foreign friends in the sun, EC Malta offers exciting supervised cultural and leisure activities which show our students the very best of our island in total safety and security. Our experienced and dedicated supervisors accompany our young learners on splendid excursions such as fun visits to the Marine Park , Splash and Fun Water Park, go-karting and bowling, wonderful cruises around the harbours and to the other islands of the archipelago and of course there are the supervised international student parties and barbeques which are greatly appreciated. We also offer interesting excursions to the beautiful Baroque capital city, Valletta as well as a guided tour of the former capital, Mdina which is steeped in history , for a captivating walk back in time.
EC Malta is also delighted to offer further options for full day excursions that will make any stay all the more memorable, such as the highly reputed and enjoyable day trips to Sicily and fun adventure packages including supervised PADI diving courses , Jeep Safaris and swimming with tuna.
General Outline of Options
For those aged between 13 and 17 we offer superbly designed dynamic courses of 20 lessons per week in fully air-conditioned modern classrooms at Saint Martin's College and Chiswick School. Private bus transport shuttles our students to and from school and all supervised excursions.
There are full board accommodation options sharing student rooms at the Coastline or Crown Hotels with live-in fully -trained supervisors who stay with our participants on a 24 hour basis. Alternative accommodation can also be organised in a host family for those who would prefer the interaction of family life with a carefully selected local family. Accommodation is provided either in a shared twin or triple room on a full-board basis including all meals.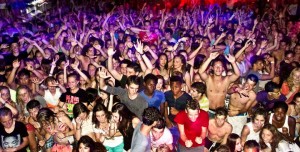 Freestyle Malta Programme
For those aged between 16 and 20, this is undoubtedly the best mix of dynamic teaching with supervised fun activities and excursions. The course of 20 General English lessons is held in the heart of Saint Julian's at our main school in bright, modern, air-conditioned classrooms.  The main school is only five minutes away from the sandy beach and all local amenities.
Membership at the EC Beach Club is also included in the price. Supervised accommodation is offered at our hotel in Sliema which is ten minutes away from the school by public transport, close to all necessary amenities, beaches and shopping hubs. There are always permanent EC live-in leaders on the premises. Students share a triple room on a half-board basis (although full-board accommodation can be organised as a supplement)
For those aged between 8 and 13, EC Malta is delighted to recommend its successful Junior Summer Camp at Saint Martin's College. This is the ideal campus style programme for our young learners, incorporating 20 lessons per week in our modern, fully air-conditioned classrooms that are limited to 15 international students per class. In addition to offering our superbly designed pedagogical syllabi, we organise exciting activities that help build our young learners' character through interaction whilst enabling them to further develop their vital life skills within a safe and supervised framework of five half-day and five evening activities.
Live-in accommodation is provided on a full-board basis that includes breakfast and a warm lunch and dinner. Our young learners stay at the highly prestigious Saint Martin's College residence in multi-bedded rooms.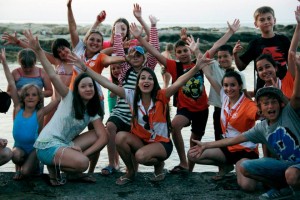 For those wishing to come to study at EC Malta as a whole family for the ultimate unforgettable study-holiday experience, we offer tailor-made family programmes that make it possible for parents to take their own lessons, taking advantage of a specially designed adult programme syllabus while their children follow their Junior Day Programme ( available for young learners aged 13 to 17 ) or Summer Day Camp Programme ( available for those aged 7 to 13 )
At the end of the daily study programme that includes General English lessons and optional activity programmes, parents can meet their children who are transported back to the main school in supervised transport with a view to going on to do family activities for the rest of the afternoon .
It is also important to remember the fact that EC Malta provides day care for children aged between 3 and 7.
We trust that we have paid careful attention to every detail which means that there is the very best option for each and every person wishing to study English in a perfect environment. We are equally confident that you will enjoy the most wonderful study experience on our beautiful island and the happy memories will stay with you for many years to come. Not only will you leave Malta with the confidence that your English has greatly improved , you will also take home treasured memories of sharing excellent space and time with new friends in one of the most attractive islands in the Mediterranean where sun, sea and safety make the difference.
EC Malta looks forward to welcoming you to our family for the most amazing and unforgettable study experience!
Written by EC Malta Teacher Marco Brown
Comments
comments