An Article Written by Marco Brown
International choreographer and singing sensation Gaela Brown is coming to EC Malta exclusively to give two special, dynamic workshops with a twist in August.Do you feel like joining in on the fun?
Every month, EC Malta offers interesting free lectures and workshops to our students, focusing on cultural events, pedagogical skills and fun themes.After our two last popular and well attended lecture workshops aimed at helping our students with their guided speaking and writing skills, it is now time for a bit of summer fun with a different kind of expert.The month of August sees a dynamic collaboration between EC Malta and international star Gaela Brown.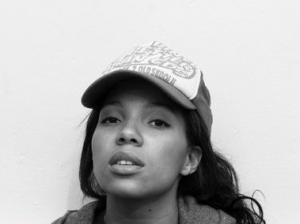 Having recently visited EC Malta and having visited the friendly Academic staff , Gaela really wanted to do something to get involved with our students after chatting to some of them at the school. Our students were delighted to speak to her about the importance of passion , creativity ,self-belief and self-confidence.
With an impressive artistic career as a singer,musician,composer and choreographer, it has also always been one of Gaela's missions to share her skills and inspire young people around her, helping them to believe in their own potential and to believe in themselves. In addition to giving highly acclaimed performances on stage , singing her way across Europe, Russia, Israel and the USA, she has been giving dance workshops for over seven years in different cities in the UK and France .Now it is time to add EC Malta to this list and she just can't wait to get started because she simply loves the great , cosmopolitan environment at our school.
Gaela says that she is definitely looking forward to combining her fun and innovative lecture with the captivating dance and music workshops on the 21 and 22 August.This promises to be a really stimulating approach to using English through ' doing' , as she blends an informative lecture on different music and dance styles with fun activities. We are sure that our students will definitely enjoy their time with our special guest and we hope that this will be an unforgettable experience which will always remind you of your happy times at EC Malta.
To round off this unique experience which you will find at no other school on the island, Gaela will be training you to dance in different styles, namely jazz and hip-hop, so whatever your level of English……or dancing skills 🙂 , you are bound to have the time of your life and you will certainly come out of the lecture and workshop with a huge smile on your face!
Who knows…….you might even get the chance to practise a few of those new steps and movements when you go out later in the evening!!
Are you ready to have some fun?
Make sure that you sign up on the Free Lecture List next to the EC School Library ( on the first floor in East Block ) as soon as possible 🙂
Only at EC Malta can you get this chance to dance with a star and we are just so happy to go that extra mile to make our students really happy.See you there !
EC Malta would like to send our special thanks to Gaela Brown for proposing this special project.
Get to know more about what Gaela does so you can prepare some questions for her in advance before she arrives. Click on the links below.
http://m.youtube.com/watch?v=k7yozXAmNBQ
http://m.youtube.com/watch?v=_j2g1rPCk44
http://m.youtube.com/watch?v=XXPo0ka5r34
http://m.youtube.com/watch?v=sitnmXO7dV0
Comments
comments