One of the reasons why students from all over the world visit Malta is to go scuba diving. Gozo is viewed by many to be one of the best diving spots not only in the Mediterranean, but in the world. Malta is located right in the middle of the Mediterranean Sea, providing great conditions for underwater adventures like scuba diving and snorkeling.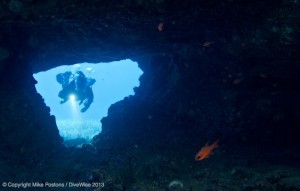 If you are a big scuba diving fan and you want to visit Gozo's coral reef, the best place to go is during the summer time. The hot season in Malta starts in April and lasts until September, plenty of time for visiting the most beautiful diving spots in the archipelago as well.
You can choose which locations you want to visit: coral reefs, underwater caves, wrecks and many more. Another great thing about scuba diving in Malta and Gozo is that they cater to just about anyone. There are shallow areas where one can still enjoy the beauty of the underwater world and more challenging diving areas for experienced and certified divers.

At EC Malta we offer a number of courses with Divewise that you can follow while following an English Language Course at the school. You don't need to be an experienced diver to start off! EC, together with Divewise, offer the initial course for diving called Discover Scuba Diving; here you learn the basics you need to dive under the direct supervision of a PADI Professional. One thing you'll learn is that you really can breathe underwater and whether you are comfortable doing it or not.
You can move on to the Open Water Diving Course and later the Advanced which are all offered at EC Malta together with Divewise. The Open Water and the Advanced Open Water courses help you increase your confidence and build your scuba skills so you can become more comfortable in the water.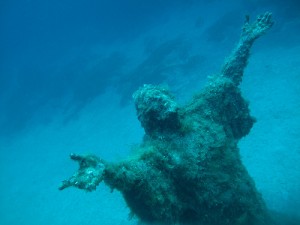 Our very own EC student Eleonora Lisi from Italy said diving with Divewise was "Extremely fun! The diving instructors were very kind and professional. The water was clear and we got to see a lot of sea life during the dive"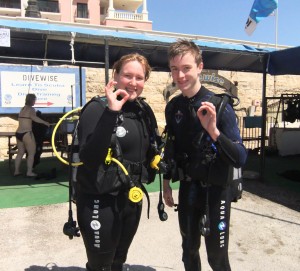 Divewise offer a number of diving courses including Rescue Diving, Deep Diving, Wreck Diving, Night Diving and many more! Just come to book at the EC Reception so you can benefit from our special student rates 🙂
                                                                                               Article written by Sohara Russo
Comments
comments