'AY' refers to Academic Year Programme, a course that has been tailor made to meet the needs of students who book a minimum of 24 weeks at EC. The AY programme is designed to help students maximise their potential in order to speed up their progress in all four skills.
All AY students are closely monitored and are assessed weekly on their 'Participation & Motivation' and 'Homework' to ensure that students are constantly engaged in activating the language. AY 30 courses offer the following additional components which are geared towards providing a more holistic education:
Reading Club: Students experience having real discussions and interpreting stories in English (once a week in the second lesson)
Independent Research Skills: Students carry out research and give group presentations (once every 4 weeks in the 3rd lesson)
Lectures: Students practise listening and note-taking skills in an authentic lecture environment (twice monthly)
Electives: Students choose from a variety of electives that focus on specific skills and topics.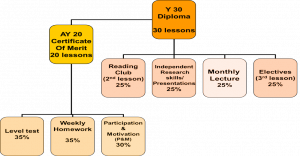 While learning Academic English at EC Malta, AY students also receive a personalised mentoring programme and benefit from the support from the AY Coordinator as well as from one-to-one sessions with a private tutor every six weeks. AY Tutorials aim to address the student's individual needs and to create a long-term study plan to achieve the student's individual goals.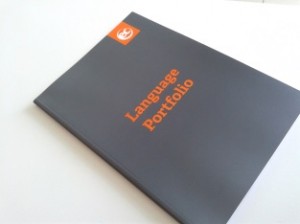 All AY students are given a Language Portfolio to keep a record of their language learning experience. The Language Portfolio contains tools for reflection, goal setting and learning which helps our students become more autonomous learners.
Student comments about AY Tutorials (taken from Exit tutorials):
'Tutorials were helpful not only for keeping my focus but also Christine helps me a lot with her human sense' (Eymy Lorenna Benavides)
'In my opinion tutorials were very helpful because I can keep practising my skills. Apart from that, I can share my feeling and my problem with my tutor.' (Potjaman Khongthon)
'Sue Arena was extremely kind and helpful. She always stopped me even in the corridors to see how I was and if I needed any help' (Anel Yelchibecova)
'Tutorials were very useful because Rose paid a lot of attentions to me. When I had problems about studying, she came up with a good solution' (Jarunate Pikaratana)
'My tutor was David. I was so glad to meet him and he taught me a lot of things about English' (Young Jim Kim)
'My tutor was very helpful because she is strict. When I felt heavy because of English, she gave me energy to overcome' (Suna Park)
Comments
comments