A student Testimonial by Virginia Ondelli, 18 from Switzerland
Having attended the four-week Intensive English course and the four-week Cambridge Exam course, I'd recommend EC for everyone who wants to improve their English skills. The school takes the learning progress really seriously, nevertheless, I must say that how much progress you make, depends a lot on the teachers you get. I've been pretty lucky having a really dedicated and motivating teacher during my whole eight-week stay. From a personal perspective, having had many different teachers, I must say that Marco Brown clearly stood out of the crowd. He encouraged us to practice our English and taught us many different things during a short time. Moreover, his teaching methods help you to remember the stuff you've learned. However, don't get me wrong, the other teachers are really good too!
All in all, I'd warmly recommend EC for everyone who wants to work on their English. The teachers are really competent and even if you don't like something you can easily bring it up and they will try to find a solution, which is not just true for the teachers, but also for the school in general.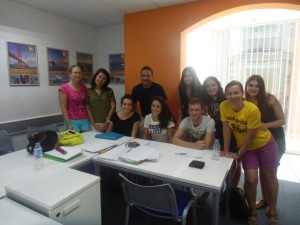 Comments
comments