The General English Course at EC Malta is the perfect course for those that would like to combine their studies with other activities on the island such as visiting cultural sites, taking an additional course such as Scuba Diving, or perhaps extra English Private Lessons to focus specifically on your needs.-
The General English Course is available for anyone from Beginner to Advanced levels during which you will focus on the following skills: speaking, listening reading and writing. Apart from your lessons, at EC Malta you will also have the opportunity to follow extra free such as Pronunciation Clinics, Writing Clinics as well as Monthly free lectures given by teachers as well as foreign speakers.
On a weekly basis you may also join our Café Chat activity where you have the opportunity to practise your English by discussing various topics with other EC students and teachers. This is the ideal environment to apply the grammar and language skills that you learn during your General English Course!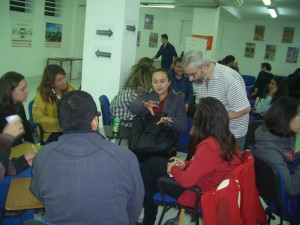 Comments
comments