An article written by Marco Brown
Have you ever dreamt of taking out quality time to improve your English yet have simply lacked the time and availability?
Have you had trouble finding the right school to find the best possibility of learning English in a stimulating and dynamic way that suits you , so that you can accomplish your objectives in a specified timeframe ?
What would it be like to finally have that much needed break from the uninspiring grey skies of the north, obtain an English certificate in the sun and find a solution to all of these issues at EC Malta English Language School?
At EC Malta English Language School, we are definitely confident that we have the ideal tailor- made solution for you, helping you with full guidance towards your objective of active fluency in your English communication, fully immersed in an English speaking environment , which is warm in every sense of the term.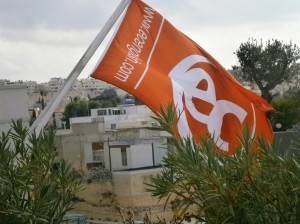 Located in the very heart of the sunny Mediterranean , Malta is only a few hours' flight away and is easily accessible from most major airports in Europe, North Africa and the Middle East , and is equally well served with practical transits from Asia and South America. Famous for its natural beauty, clement weather conditions and fun, cosmopolitan environment, our English speaking islands, rich in history have been a favourite number one spot for language students and tourists alike for decades. Our visitors really appreciate the fact that they can constantly interact in English, relax at the beach, treat themselves to a delicious meal by the sea and visit Temples older than the Pyramids themselves, all on the same day.
With a great focus on fluency, the General English Courses at EC Malta English Language School are second to none, with an unbeatable reputation for professionalism and client satisfaction that goes back  years. Being at the very top of the list of English Language Schools on the island means constantly maintaining that level of service and quality and our highly qualified, experienced teaching staff take great pride in their role in the classroom , guiding their students, helping them all to gain in confidence as they consolidate and improve their English communication skills quickly and effectively, in a relaxed, friendly yet studious and monitored environment.
Active communication is the central philosophy to our General English Classes , with the main focus on speaking and listening skills, exactly what is needed as a Pre-requisite for natural and fluent communication . A wide range of relevant ,functional, motivating speaking activities and stimulating, adapted listening activities ensure that students immerse themselves in authentic everyday situations and contexts which help them increase their level of real fluency and confidence in no time at all, optimising the ability to actively communicate in the language naturally with greater ease.
In addition to developing and expanding conversation skills through effective, pedagogically tested topic based lessons, using cutting edge technology and the latest material, students benefit from our special focus on specific, adapted  grammar and lexical activities that include a focus on real idioms used by native speakers, adding real authenticity to students' conversation.
Thanks to our special pedagogical programmes at EC Malta English Language School, students also reduce their thinking time and develop reflexes to learn to think in the language, which accelerates the time required to react and respond in real communication situations, in authentic thematic based activities.
The General English Courses at EC Malta English Language School are ideal for those who need to feel real, tangible and concrete results in their speaking in the shortest timeframe.  This means being understood and getting things done in the fastest time possible. Classes run from one to six weeks, covering all levels from Beginners to Advanced. For those who would like to study over a longer period of time, we offer a Long Term Programme too, with a view to possibly following Academic Year Programmes that may lead to in-depth Business English Courses or specific examination Prepatory Courses ( All Cambridge University examinations, IELTS,TOEFL).
EC Malta English Language School has a strict policy regarding class size. We understand the need to have classes which are large enough to guarantee a varied and dynamic communicative environment, yet we aim to guarantee enough direct teacher-student contact. This is the reason for which all of our GE20 and GE30 classes are limited to a maximum of twelve participants. On the first day at EC English Language School, students take a general placement test to establish their level. This helps us to guarantee excellent levels of student satisfaction by ensuring that those in class have the same needs and level.
Our dedicated and highly qualified teachers are available to offer constant guidance and support , in addition to guaranteeing that all students in class benefit from functional and dynamic lessons. Further to this, our friendly Academic Team is always there for expert advice and encouragement, available at all times for any individual queries that students may have. From day one, EC Malta English Language School looks after each and every one of its students like a new family member and that keeps us at the top .
We have the unbeatable hands on experience to understand that all students are individuals with different requirements , so we offer flexible timetables to suit all students at EC Malta English Language School. For those who would prefer to have a more relaxing language study holiday, studying in the morning with afternoons left free to explore the island or relax at the beach, we recommend the GE20 course. This involves a first module session of ninety minutes which is followed by a thirty minute break before the start of the second module of ninety minutes, which is a more detailed, guided activation of what is introduced and covered in the first module. Priority is given to communicative interaction between students of mixed nationalities who all have similar needs and levels and as all classes are small enough , with a maximum of twelve participants, all students will be directly involved as classes are still large enough to make for stimulating, real participation in pair work or mini group activities.
Naturally, it is a known fact that the more exposure that students have to the language, the better the total overall learning experience will be. For those wishing to take their General Course to another level, they can opt for the Intensive Course that includes a supplementary session of ninety minutes after the lunch break. Further to maximum teacher contact time, with greater exposure to the language, students can personalise their course through our wide range of adapted Elective Lessons that focus on upgrading particular analytical, critical or practical skills in specific areas of the language, such as speaking ,writing and academic skills or adapted coverage of Culture and Communication Studies, Media or Film Studies, English for Work Studies and there is even an English Through Music Course.
An additional option that proves highly popular at EC Malta English Language School is the Mini Group ( available both in 20 and 30 sessions ) and which can also be followed as a Business English Mini Group. Students of similar ages and backgrounds benefit from more direct teacher contact time and extra accelerated speaking activities, such as In-group presentations with peer assessment in smaller classes of up to six participants.
For even further individual attention and an absolutely personalised study programme to focus on particular needs and requirements, EC Malta English Language School offers the popular option of booking one-to-one sessions with in-house trainers who have expert knowledge of specific domains. This really gives students the perfect cutting edge learning experience during their stay, for guaranteed long -lasting results , looking into the very areas that a student feels is necessary for their own personal development.
All students at EC Malta English Language School are warmly welcomed to attend our free monthly lectures and weekly supplementary classes run by seasoned professionals after class in the afternoons. Students are invited to Cafe Chat ( with a view to gaining in confidence and facilitate spoken fluency ) , Pronunciation Clinic ( so as to perfect a more sharpened intonation and develop more natural mouth movements ) and Writing Clinic ( to practise formal and informal writing in different genres, developing critical and analytical skills through self-awareness practice exercises ).
Further to the outstanding General English Programmes run by EC Malta English Language School, we are proud to offer our popular, exciting cultural and social programmes. In this way, we are still there for you after class and after socialising with new, international friends at the EC Welcome Drinks and EC Welcome Dinner, students can see all of the cultural gems of our sun drenched islands, taking in our beautiful Baroque capital city, Valletta, soon to be the European Capital of Culture, our former majestic capital city, Mdina, shrouded in rich history and Gozo, our Calypso sister island located just next to the picturesque Blue Lagoon at Comino Island.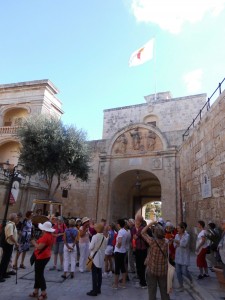 Students can enjoy some relaxing quality beach time with their classmates  in between lessons, even when in most places in the world, the short summer has been and gone. EC Malta English Language School also organises a whole panoply of other fun activities for its students, such as International Food Festivals, picnics and film and karaoke nights to name but a few. Whatever students choose to do, we are confident that our students will enjoy a totally unforgettable learning experience which will still make them smile in years to come.
EC Malta is THE prime destination for English language studies with optimal results. Let us have the pleasure of showing you what we know how to do best – taking full care of our students like new EC family members. Feel free to contact us for any additional information you might require and should you have any specific queries, we are more than pleased to guide you so that we can add yet another satisfied student to our ever-growing list.
We hope to see you soon at EC Malta English Language School.
Comments
comments