Finally, I have had the best holiday of my life. Before, I thought, "If I choose to study English in Malta, I will improve." But now, after 4 months, I can say that Malta is the world's door. On such a beautiful island I have been in touch with different people from different parts of the world.
Besides improving my English I could get to know many cultures and my general knowledge got better with this. Moreover, in Malta I could see some awesome things. For sure, it will be difficult to find a place like the Blue Lagoon or Gozo.
That's why I love Malta! If I were rich I would like to come to this amazing country twice per year.
Thanks God, thanks my family and thanks EC for this amazing experience.
Ana Helena Machado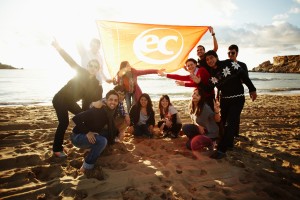 Comments
comments