Hi Lorraine,
I hope you are fine.
I have been very busy in the last two months looking for a new apartment and job, that´s why I haven´t sent you any email since I arrived.
Only last week we found a nice place to live and we are moving this week.  The apartment is very well located and we can see the Christ from our window, it is an amazing view!
But the important thing that I want to share with you is that I got a position to work for the 2014 FIFA World Cup at the Local Organising Committee as a events coordinator. I am so happy, Lorraine! I really want to thank you for everything you did during my stay at EC Malta. I had done an interview for the same position before I went to Malta and I failed because my English was not enough at that time, but after 3 months learning English from you, I got it!
Thank you once more.
Tell me about Malta. How is everything?
Greets,
Amanda Bueno Brandão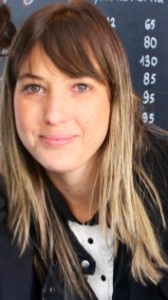 Comments
comments