Wednesday afternoons at EC Malta is time for Café Chat!
The activity is held in the Test Centre at 3pm and always attracts students who are keen to improve English speaking fluency and become more confident with the language.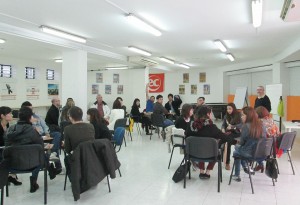 Joining café chat is a perfect way to increase your vocabulary in a fun and relaxed atmosphere! A perfect way to make new friends and have some fun! "It's good because there are so many people to talk to. I would recommend it to my friends because it's fun and we can make new friends", says Natsuko Yunome.
The student Martin Hemped agrees with his friend, "It's fun and there is a good atmosphere. Some topics are very good. Sometimes we also learn new words, but I would say that it is more about talking and practicing. I would recommend other students to try Café Chat".
Come along next Wednesday, have some coffee, practice your ability to speak in English and meet new people!
Comments
comments