Kyiv, January 29, 2014
Dear Lorraine!
Let me thank you very much for your excellent teaching, high professionalism and your love for students as well. In January 2014 I spent two weeks on Malta. How time flies!
When I planned my studying with EC school I realized that the private English lessons one-to-one with you would be the most efficient for me and that I would feel the unbelievable progress. I felt the same last year when you taught me for the first time. But I couldn't imagine that I would correct my interpreter in the future -)
During the time I spent on Malta you gave me much more than I wanted. My main goal was to improve my grammar knowledge and we worked a lot with the tenses. You scheduled our lessons so accurately, so logically and strategically that we successfully finished all material in the frame of these two weeks. It is really difficult to imagine but we accomplished everything during this time. What is more important, I have summarized all the information in my mind thanks to your systematic approach and now I use it every day during my business meetings with my clients and partners.
What more have you given me? You have given me faith in myself, in my abilities and you have confirmed the level of my knowledge. Today I feel more confident and I know exactly that my dreams can come true.
Additionally I would like to thank you for your business advice, which you have given me regarding my own business.  You are the brilliant teacher and business coach as well!
I am still in sweet spot and I have already planned my next studying with you on Malta! 
My best and warm wishes to you and all EC school team from Ukraine! Love you so much!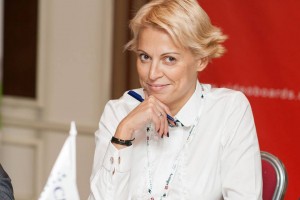 Comments
comments